Ingram Micro Signs Outsourcery And Whiptail To Bridge Gaps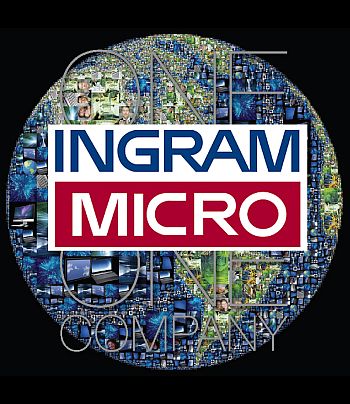 Distie moves to provide simpler cloud UC services to the channel and Whiptail's SSD products
Ingram Micro has formed a strategic partnership with Outsourcery to help develop the unified communications (UC) cloud services business for channel resellers. Ingram Micro has also cemented a deal with Whiptail to distribute the US firm's flash storage products in Europe.
As part of this agreement, Ingram's partners will sell Outsourcery's hosted version of Microsoft Lync. This boasts enterprise-grade voice and UC services delivered from the cloud.
Voicing concerns
"The issue of VARs not being prepared to meet the cloud demand of customers is currently very prevalent and Ingram Micro has made a great step to address this," said Piers Linney, co-chief executive of Outsourcery. "As a market-leading cloud provider, we pride ourselves on our bespoke hands-on approach, and being entrusted with Ingram Micro's partner network is a great privilege for us," .
Outsourcery's cloud offerings will be available to thousands of companies in Ingram's partner network and will enter into contracts with resellers directly.
Apay Obang-Oyway, general manager for enterprise software and services at Ingram Micro, exp;ained, "We have created the Advanced Solutions Division to offer our channel partners a comprehensive approach for identifying and pursuing opportunities within advanced technology categories. "Through higher-touch enablement programmes, dedicated resources and our strengths of specialisation and scale, we will help our partners grow and diversify while facilitating development in the channel.
"The successful model Outsourcery has already established complements these objectives so taking hosted cloud solutions to market together was the natural next step," he added.
The solid-state storage deal follows a $415 million (£264.5m) move by Cisco, another Ingram partner, to acquire Whiptail in the New Year. This will set Ingram up nicely for when the merger goes through, pending approvals.
Erik Hardy, executive vice president of worldwide sales at Whiptail said the firm chose Ingram for its dominance of the European market.
"Ingram Micro's deep and broad relationship with its network of VARs will be key to Whiptail's continued expansion. We listened to partners requesting the ability to combine our proposition with Cisco. Through Ingram Micro, we were able to do this."
He said the firm's products would be of benefit to performance-intensive, mission-critical environments that require resilience and accelerated performance.
"Flash storage has come of age and customers throughout Europe are discovering they can dramatically boost business performance while cutting the cost of their business operations," he said.
Read also :