Oracle Opportunities In Cloud Marketplace And OpenStack Connectivity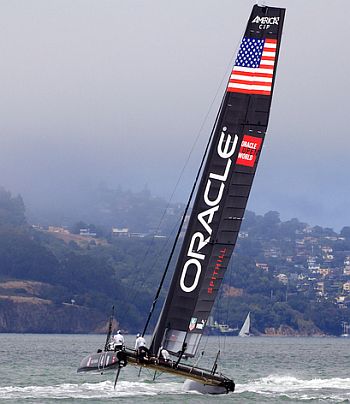 Oracle partner app services market and OpenStack links announced at OpenWorld
The Oracle Cloud has opened up greatly this week at the OpenWorld event in San Francisco, with announcements of a marketplace for partners to deliver services over the software giant's infrastructure, and integration with OpenStack, .
It marks a significant change for Oracle, which has been criticised over the years for being too closed. The OpenStack announcement is notable, allowing the company's elastic compute services to be orchestrated with the open source framework and allowing compatibility with other OpenStack clouds.
OpenStack love
As for the Oracle Cloud Marketplace, it comes with a  searchable interface and allows developers to push out and monetise applications via another avenue. So-called "frenemy" Salesforce has been doing something similar on its AppExchange for some time now.
"The Oracle Cloud Marketplace is specifically designed to help organisations quickly and easily find, evaluate, and purchase the applications they need to reach their business goals," said Steve Miranda, executive vice president of Applications Development at Oracle.
When Oracle bought Nimbula, a cloud operating system provider and OpenStack contributor, earlier this year, some saw it as a sign of Larry Ellison's firm entering the open source cloud community, which includes the likes of HP, Rackspace, Dell and IBM.
In announcing its plans for integrating Nimbula Director yesterday, Oracle said it was tying its Exalogic-based private cloud offerings with OpenStack APIs, meaning customers could "seamlessly move workloads from Oracle Exalogic to Oracle Public Cloud and back".
This article appeared on TechWeekEurope. Click here for the full story.
Read also :