Mayflex Refurbishes M-Tech Facilities In London And Birmingham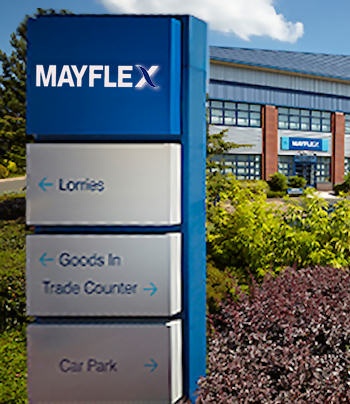 Update allows customers to view demos of networking and security products
Converged IP product distributor Mayflex has updated its M-Tech showcase facilities so customers can see a number of its partners' products in action.
The firm, which distributes cabling infrastructure, networking and electronic security products, has refurbished its facilities at its Birmingham headquarters as well as at its smaller facility in the City of London.
Live demos
The update has seen a variety of new products from a number of Mayflex partners installed, including the Excel 2 post frame, Razberi Server switches, a selection of Avigilon cameras, and asset management products from RF Code.
A mini data centre containment product from Nubis has also been installed in the Birmingham office with a full size version fitted in the London office. Aruba Clearpass has also been installed to allow visitors access to a wireless network.
Other vendor partner products set up for live demos in Birmingham include Axis and ACTi cameras, APC cabinets, Raytec illuminators, Milestone software, Paxton Access Control, and QNAP network video recorders.
"Our technical team has spent a considerable amount of time updating each of our M-Tech facilities," said Mark Simmons, sales director at Mayflex. "Our aim was to ensure visitors get an accurate representation of the products we distribute in an actual working environment. I am more than happy with the final result and encourage our sales team to get customers in to see for themselves."
More information can be found at the company's website.
Read also :