'Cool Vendor' Opengear Headhunts Channel Boss For UK Market Push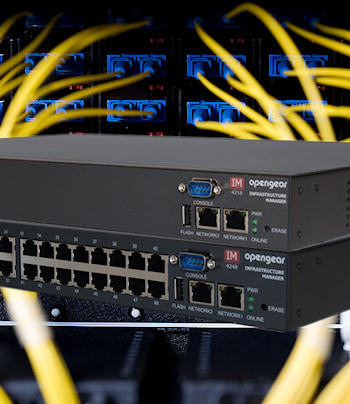 Systems management company seeks a lead manager to boost UK sales
Infrastructure management vendor Opengear, nominated by analyst Gartner as a "cool vendor", has expansion plans and has accordingly appointed a UK channel boss.
The company's invention of cellular out-of-band products (which allow engineers to get manage devices even when the network is down) was praised in a recent Gartner report, for making management more powerful but simple. The vendor announced it will launching into the UK through a reseller channel and has head hunted Derek Watkins from Server Technology to head up the UK channel.
Remote tools
Opengear recently launched a product line – the ACM5000 – for resellers involved in offering remote management, monitoring, advanced console servers. Its products cater for any enterprise affected by the convergence of IT with operational technology (OT), and promise better management tools for operations functions such as power, cooling, and security.
Even when IT and OT equipment is switched off, not installed, or non-functioning, it can be remotely managed by Opengear's standard-based monitoring and maintenance system. The new product family includes the ACM5002-F-E, ACM5003-M-F-E, and the ACM50004-F-E, all of which include 4GB flash storage and out-of-band console management.
Watkins explained why the enterprise market needs a crossover IT/OT product: "Management is increasingly critical, but at the same time it's getting more centralised and complicated," said Watkins. Opengear simplifies this, by creating a single box that can communicate with and manage a variety of devices, via an alternative network, such as a 3G or 4G connection. The attraction to end users is a management system that sees everything, doesn't go down and has a much more user friendly interface.
"It's a device that you can pull out of the box, plug in and it's working, with no long, complicated configuration," said Scott Hofer, senior director of network and data centre engineering for IntelePeer, which installed Opengear's IM4216 and IM4248 infrastructure management gateways to replace its Cisco 2811 integrated services routers. "It has really been beneficial for us."
Read also :