HP Reveals App Store And SDK For Software Defined Networks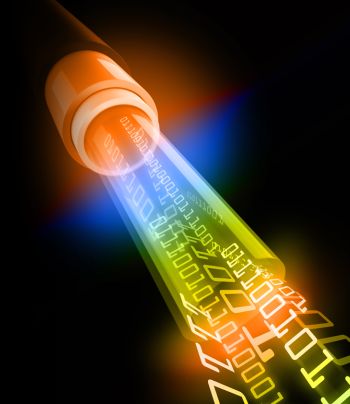 Appliances could be turned into apps for sale on HP's online SDN store
Today, Hewlett-Packard announced a Software Defined Network (SDN) strategy that includes tools to allow appliance vendors to deliver virtualised functionality through an app store. The company also unveiled a software development kit (SDK) to allow channel partners, appliance vendors and other third parties to place their developments into the new app store, and has enabled more switches to handle SDN by adding the OpenFlow protocol.
The announcement – a major step in HP's plan to move to SDN – could allow functions currently delivered on appliances to be distributed as software across the whole network. It builds on previously announced SDN-enabled switches, and a recently-delivered SDN controller sold as a virtual appliance.
New horizons
"This enables our partners to create a new business model," said Mike Banic, vice president of global marketing for HP networking. The idea is to allow functions to be developed and deployed more quickly, without person-months of effort, which previously might have been tied to hardware appliances, and required a lot of painstaking integration into networks.
HP is probably better positioned to deliver this sort of SDN ecosystem than other network vendors because of its strength as a broad-spectrum IT supplier, not just making switches and network kit. The model is also intended to let those partners sell network functions more easily, so customers can buy and deploy the software parts of any appliance by simply clicking on the app.
"SDN is a big weakness for Cisco," said Banic. "Cisco is trying to control the conversation, not driving the market transition".
Cisco has an ambivalent attitude to SDN, said Banic, rather than taking a leadership role as it did with previous new systems, such as MPLS (multi protocol label switching) . "Cisco has been in catch-up mode in projects such as OpenDaylight," he said.
Partners for the launch include F5, Blue Coat and Riverbed, vendors of network-related applications, which are often delivered on appliances. Asked if he expected all appliance functions to eventually migrate into the app store, Banic said that some functions had to remain in the data plane, handling information as it goes through network ports, but other functions in the control plane – such as libraries of rules – can be delivered better across the network.
HP itself has already delivered some functionality from its TippingPoint products in the Sentinel Security software, which runs on SDN, and automates some network intrusion prevention functions. "That's part of TippingPoint," said Banic, "and it communicates to ArcSight reporting."
"We have been testing SDN applications on the HP VAN SDN Controller to automate our network services, decrease complexity, and lower operational costs across various buildings,"  said Charlie Orgish, manager of distributed systems at Stanford University's electrical engineering department. "We are collaborating with HP to build more innovative applications for our network as it expands into other research networks."
HP has added OpenFlow support to the HP MSR2000, 3000, 4000 and HP Virtual Services Router (VSR) series equipment, alongside about fifty other HP switches that already support the SDN standard.
This article appeared on TechWeekEurope. Click here for the full story.
Read also :