For Channel Harmony, HP Tinkers With PartnerOne Programme… Again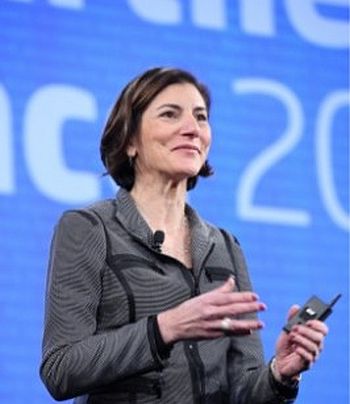 HP cosies up to partners with rebates and certification additions to global channel programme
HP has unveiled a number of additions to its PartnerOne channel programme aimed at giving its partners an easier, more predictable way of doing business with the tech giant.
The enhancements, said by the company to help the channel gain a competitive advantage and increase profitability, include improved rebates, role-based certifications, a "consistent" membership structure and a better partner portal.
Growth areas
At the Canalys Channels Forum in Barcelona today, Sue Barsamian, HP general manager for global sales and operations, said that the enhancements build upon updates to its membership branding and core compensation rolled out earlier in the year.
The company's specialisations will focus on important areas of growth for the company and its channel, such as Big Data, services and cloud. They will cover the following areas: at Platinum level, software with a Platinum designation for existing converged infrastructure specialisation; at Gold, specialisations include Cloud Builder, Vertica, ServiceOne Enterprise and ServiceOne Printing and Computing; and at Silver, Autonomy, Vertica, and ServiceOne Enterprise.
In addition, HP unveiled its online resource, Cloud Partner Solution Navigator, to help customers find an HP partner that can help them migrate to the cloud.
HP's Printing & Personal Systems (PPS) group in EMEA has simplified rules of customer engagement. This includes clearly identified and defined HP or channel led efforts in order to streamline and accelerate the sales process and avoid conflict or duplication of effort.
HP is now listing new competitive rebate rates for each level in the HP PartnerOne compensation matrix, which can be accessed through the partner portals. This expands the HP PartnerOne compensation model announced in June, which focused on three key areas to help partners drive incremental revenue and increase profitability: core compensation aligned to membership status, growth in new business revenue opportunities, plus targeted products and services sales incentives.
This month, HP partners also will begin to see updated HP branding and an improved partner portal navigation experience requiring fewer clicks to access important information, resources and tools.
"HP understands that in order for our partners to grow their business and remain competitive we need to evolve how we work together," said Barsamian. "We're making the PartnerOne programme simpler, more profitable and more predictable with the addition of new specialisation tracks, a predictable compensation model, a consistent membership structure as well as a streamlined certification process."
One attendee at the conference, a long-term HP partner who wished to retain anonymity, was critical of the company. "We are currently re-evaluating our partnerships and would like to stay with HP but there seems to be constant changes in the programme and it's becoming tiresome to keep up with the current status," he said.
Read also :