Getronics Acquires NEC Enterprise Solutions EMEA Business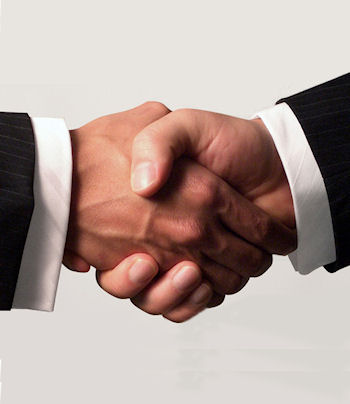 The deal also sees long-term partnership with NEC over enterprise communications
Getronics has bought NEC's European direct sales and services business of, NEC Enterprise Solutions, for an undisclosed sum. It was also announced that the Getronics family of companies has gone into a long-term relationship with NEC Europe in enterprise communications.
The deal will see Getronics distribute and supply NEC's enterprise communications products in the UK.
Business as usual
Aurelius, the German firm behind Getronics, said the partnership would bring a "very strong Pan-EMEA systems integration channel to NEC Enterprise Solutions" and would spur growth and increase market share in areas such as unified communications and collaboration as well as mobility.
The tie-up would also allow Getronics to expand its portfolio in the comms sector, Aurelius addded. In return, NEC would strengthen its channel business and get its products in front of a greater number of customers.
"The interest in, and commitment to, our portfolio of products and solutions from such a leading solution provider is a clear recognition of our leadership in enterprise networking solutions for the converged world", said Paul Kievit, vice president of enterprise verticals at NEC Europe.
The change of ownership will not change the division's development and delivery of new systems and applications or stint further growth, and will maintain a channel-centric focus.
Mark Cook, managing director of Getronics, added, "Enterprise customers are increasingly looking to work with solution providers that offer a bespoke, 'best of class' product portfolio. They want cutting edge solutions without having to invest time and resource into assessing vendors themselves.
"The Getronics family consistently invests in developing its portfolio, incorporating the best solutions on the market to meet the needs of these customers. Today's announcement demonstrates our commitment to offering leading solutions to clients as demand for enterprise communications continues to grow," he said.
In a broader European context, the deal will also see Aurelius transfer NEC Enterprise Solutions to its Connectis businesses in Spain, Portugal and Switzerland.
Aurelius' Matthias Täubl, managing director of the Group Board of Getronics, said that further acquisitions were planned but was unable to give further details.
Read also :