Midwich Partners With 3D Systems To Cash In On Printer Boom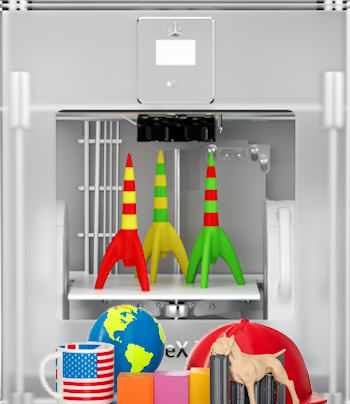 Distie takes aim at education and healthcare as likely targets for 3D printer growth
Midwich has signed a deal with 3D Systems to sell its 3D printers in the UK to the educational and healthcare markets.
Jonny Francis, print business manager at the distributor, said his firm had been watching for growth in the 3D printer market before deciding to enter it. "We are delighted to now add what is, quite literally, a new dimension to our print portfolio," he said.
Shaping up
The 3D printer business is starting to take off with high street stores stocking up – even Selfridges on London's Oxford Street is planning to move into the market later this month.
Midwich is looking at education as a sweet spot and plans to bring the technology into the classroom.
"Costs now mean that it is possible for every school in the country to have some form of 3D print equipment in the classroom and, with the government's recommendations for technology in schools, we expect demand for this technology to be high," said Francis. "We will also be distributing consumables, making Midwich your single-source solution for 3D printing requirements."
Midwich will be offering the Cube and CubeX models from the 3D Systems range, capable of printing using plastic media, such as ABS (acrylonitrile butadiene styrene), or the biodegradable PLA (polylactic acid) made from corn extract.
The distributor said it was also looking at opportunities in the healthcare market and said that bespoke hip replacements and skeletal parts were now "a cost-effective possibility, bringing benefits to both hospital and patient".
Michele Marchesan, vice president and general manager for personal and professional printers at 3D Systems, said he was "excited" to partner with Midwich and added that his company would be "aggressively pursuing the education and healthcare markets with game-changing solutions powered by 3D printing".
3D Systems manufactures three-dimensional printers as well as providing CAD, reverse engineering and inspection software tools. It also develops consumer apps and services for 3D printer and on-demand custom part services both for professionals and consumers.
Read also :