Nimans Delivers Cloud Video Service And Becomes Siemens Sole Partner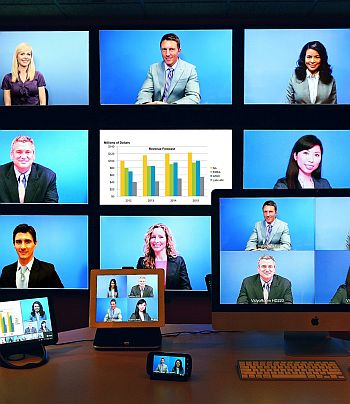 Nimans offers VaaS collaboration and gets exclusive gig with Siemens
Nimans has launched its own Video-as-a-Service (VaaS) cloud in a bid to bolster its converged supply partner credentials. The distributor has also been appointed sole UK distributor for Siemens Enterprise Communications.
The firm said its video conferencing and collaboration service, which sprang  from the acquisition of Videonations by parent group Nycomm at the end of last year, would provide resellers with high margin recurring revenue opportunities with a 12-month contract starting from £20 per month.
Speak easy
Nimans claimed the service would be "very easy to deploy, making instant high definition collaboration available anywhere, regardless of connectivity." Users connect to a meeting over IP, ISDN or SIP – for either room based, mobile or desktop conferencing.
"Cost effective HD video conferencing and collaboration is now within the reach of every reseller," said Ian Brindle, head of conferencing at Nimans. "This is a significant step forward for us as a company and most importantly the thousands of resellers we serve."
He added that Nimans would be offering a flexible range of packages and prices, based on its own platform, using tablets, smartphones and laptops. "It's the simple route into high quality video and secure virtual meeting rooms. There are some very attractive margins to be captured based on monthly recurring revenue. It's definitely not pie in the sky!"
Simply Siemens
Nimans has also been appointed as sole UK distie for Siemens Enterprise Communications. Both companies said the agreement would allow them to mount an attack on the mid-market and provide a better support structure for resellers. This would include an enterprise level lead generation programme.
Tony Smith, sales director at Siemens Enterprise Communications, said adopting a single supply approach will bring many benefits.
"This decision will allow Siemens Enterprise Communications and Nimans to enhance an already very successful trading relationship," said Smith. "By fully integrating our teams, it allows us to focus our combined resources on delivering more value added services to jointly help partners grow."
He added that Nimans is recruiting additional dedicated resources to bolster their partner support. This included additional field sales and pre-sales personnel, plus marketing and technical support. "These commitments have given the channel confidence in Nimans to act as our sole UK distributor," added Smith.
Read also :