Exclusive Networks Launches Big Technology Distribution Arm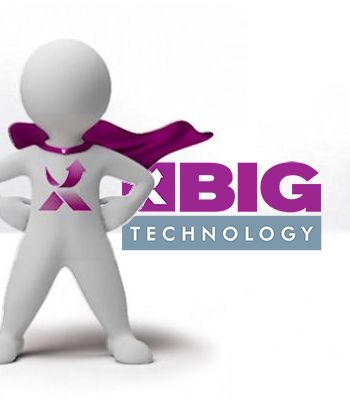 Spin-off will distribute Big Data products, services and virtual systems to resellers
Exclusive Networks has unveiled its spin-off distribution business aimed at data centre opportunities around Big Data storage, virtual desktop infrastructure, optimisation and the orchestration of virtual appliances.
Exclusive sales director Jason Dance will leave to head the new company, Big Technology. Its initial portfolio of vendors includes Extreme Networks, Silver Peak, Tegile Systems, Avere Systems, Coraid, Nimbus Data and Nutanix. The firm will be based at new offices in Theale, Reading and will start with five staff on the roster.
Big battle
Dance, who will be the company's managing director, said that data centres are "struggling with big technology demands and need to cope with the pace of data growth as well as escalating expectations for reliability, lowest cost, highest performance and optimum user/customer experience".
He added that the opportunity for the channel was to "answer that need with intelligent, big scale solutions capable of bringing order to the chaos and realising the promise of the user-driven, software-defined data centre".
Steve Johnson, regional director at Extreme Networks, added, "The data centre is becoming ever more crucial as a business asset in the age of Big Data, and helping enterprises to realise and exploit that evolution is a major opportunity for top level resellers.
"We believe Big Technology can stimulate and address that demand for intelligent, massively scalable infrastructure, and support our partners to create maximum customer value in their data centre deals."
US based hybrid storage array vendor Tegile Systems has appointed Big Technology as its first UK distributor.
"Working with Big Technology has opened doors for us," said Paul Silver, EMEA vice president at Tegile. "When we made our debut in Europe six months ago we sought a value added distributor. By partnering with Big Technology, we've added value by helping our partners become more successful and have forged deep connections in the channel."
Olivier Breittmayer, chief executive at Exclusive Networks Group, said, "We think the introduction of Big Technology is good timing, and that the UK is the right place to introduce this concept with a view to extending elsewhere across the Group.
"The volume, velocity and value of data is rising exponentially, generating a complex problem that only greater intelligence – not just greater horsepower – can resolve.  Big Technology's bold vision is to enable its partners to address this huge market opportunity and to help enterprises build a new generation of user driven data centres," he added.
Read also :