Glasgow Council Cuts The Apps To Move From Windows XP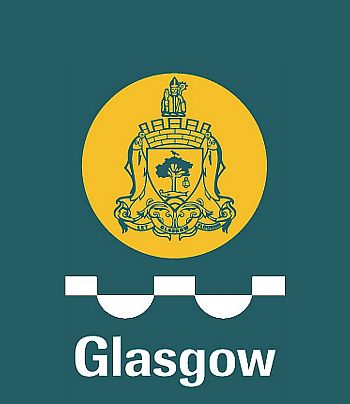 Joint venture applies software usage analytics to take complexity out of Windows upgrade migration
Glasgow City Council has started to employ usage analytics to cut down the number of applications it supports as it executes its planned move away from older versions of Windows.
The council joined up with the Serco Group, a government services company based in Hook, North Hampshire, to form a spin-off named Access LLP to undertake the migration project. In turn, Access contacted Centrix Software.
Urban sprawl
The council said its desktop environment had become increasingly complex and distributed with no real view of the breadth and depth of the application estate. The current situation made it difficult to plan the move from Windows XP and Office 2003 to Windows 7 and Office 2010.
The local authority is facing an 8 April, 2014, deadline to migrate from Windows XP as Microsoft prepares to put a lid on any more updates for the venerable operational system. The joint Council project with Serco has been running since 2008 but Glasgow is in a similar situation to many other organisations that have put off the move until the last minute over concerns about the complexity of the operation and application migration issues.
Access LLP turned to Centrix for help with the task of application rationalisation through its WorkSpace iQ. The software was used to identify what council employees were actually using on their machines. Access's partner ComputaCenter recommended Centrix Software as the best way of providing the real-time usage analytics data required for this task.
A user-based manual audit, undertaken before WorkSpace iQ was selected in late 2012, had identified 2,000 discrete applications in use. Within a few weeks of WorkSpace iQ being installed, the software identified 6,700 different products being used including 83 versions of Adobe Reader and 40 paid-for Adobe applications – a huge opportunity for consolidation, rationalisation and cost saving.
WorkSpace iQ also enabled the project team to highlight several Line of Business applications with potential Windows 7 compatibility issues which had not been identified in the initial audit but which needed to be treated as high priority.
Having access to detailed application usage analysis has helped the project team to validate the requirements of each council department and every end-user, a task that had not previously been possible. The team now expects to be able to submit the full migration proposal to the council for approval in November, leaving enough time to prioritise and migrate the most critical apps by the Microsoft deadline next April.
"Analysing usage and taking this data to each council department has enabled us to cut the Windows XP app packaging requirement to just fewer than 1,000. The usage information has been vital and has saved us an enormous amount of time, getting us to a point we would never have got to without the tool," said Faye Shaw, commercial director at Access.
She said the software had identified a shift-management system that was used on only 48 machines but was vital for scheduling a number of key council shift workers, it transpires that this is a Microsoft Access database which may provide additional migration challenges.
"As an added benefit, we have been able to enhance the policing and compliance of the council's IT estate by ensuring that all software used is correctly licensed and managed," she said.
As the project is currently at its mid-way point, exact savings are not yet known but Shaw anticipates "significant savings" following completion of the main Windows migration project.