RM Ends Computer Building Business And Axes Staff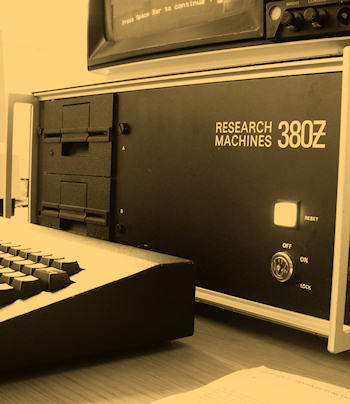 End of an era as education reseller cuts deep following ending of government BSF scheme
Government policy and the fall in PC sales seem to be hitting home, with education specialist reseller RM quitting the PC device building market and  the resultant axing of 300 staff .
The head count reduction will affect both full time and temporary staff in the company's Education Technology business over the next twelve months. The company stressed that its Assessment and Data Services and Education Resources divisions will not be affected.
Gove casualty
The ending of the government's Building Schools for the Future (BSF) programme by coalition Education Secretary Michael Gove has been named by the company as the cause for the moves. BSF has been a major source of income for RM, accounting for around £40 million annually.
The coalition controversially announced it would axe the £55 billion school rebuilding scheme shortly after taking power in 2010. The former Labour administration's headline programme would have seen major improvements in the infrastructure of school and college buildings and the introduction of new ways of teaching based on state-of-the-art computer technology.
The RM cuts to its computer hardware making activities will have a knock-on effect to its central services workers as it will additionally be cutting back on sales and marketing teams. The division wll continue to sell hardware from third-party suppliers.
Competitor Stone Group was quick to react to the news of its main competitors withdrawal.
Simon Harbridge, CEO of Stone, said, "The education market remains dynamic and is still our biggest market with increased activity and net new business from Academies and Free Schools. Additionally, with changes to the curriculum in 2014, there will be greater emphasis on computing within education and, in turn, a greater need for advanced PC equipment. Whilst we have carved out a niche building hardware, our success is really down to listening to the customer and becoming a true partner."
RM said that existing contractual commitments to provide personal computing devices will be fulfilled but the running down of BSF activity will remove around half of the ET division's revenue over the next two years. The company will also incur a one-off cost of around £10 million relating to surplus property divestment and redundancy payments.
The company said it will continue to build on software and services development within the ET division but it predicted that  the department revenues will be flat for the immediate future. The situation will not pick up until the 2015 financial year when RM expects it to "deliver much improved margins on the lower revenue".
Read also :