Christmas Bargains For Resellers With Jabra Cashback Promotion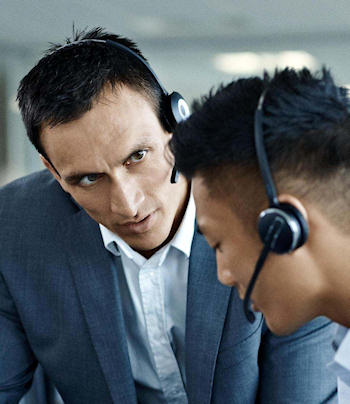 Jabra Claus strikes as cashback incentive alights on its partners' ears
Audio device maker Jabra has launched a customer cashback promotion to help its partners make more sales in the crucial Q4 Christmas sale period. The promotion, which runs until 31 December, could offer up to £35 cashback on selected headsets
The scheme, aimed at all authorised Jabra Win partners, means resellers can give customers money back when they buy selected Jabra devices. The promotion is designed to be an easily administered channel incentive programme for busy reseller partners over the most crucial sales quarter in the year, according to Jabra.
Jabra win
The scheme involves four Q4 cashback offers on the Pro 9450 and Pro 900 wireless headsets, as well as the Biz 2400 series and GN2100 series corded headsets.
Greater mobility to answer calls is the aim of the professional wireless headsets, with their dual-connectivity to both desk phone and softphone at a compelling price point, according to Jabra. Users can walk and talk up to 120m/350ft away from their desk.
The Biz 2400 with its professional corded headset series offering noise-cancellation technology, offers all-day comfort and robust build quality for contact centre and offices staff, according to Jabra MD for UK and Ireland Business Solutions Andrew Doyle.
"The Jabra Q4 Cashback incentive provides our valued partner community with an easy way to gain incremental revenue and further develop their headset category," he said.
The cashback offers, which start at £20 on the Jabra Pro 900, could help resellers attract more business buyers. In the meantime, he added, resellers can be seen to be ensuring that Jabra customers receive value for money on a number of its best-selling headsets. In special circumstances, an extra £5 can be added to the cashback offer if purchases are made with any Jabra Connection Cord.