Entatech Prepares To Distribute Kingston's System Specific Memory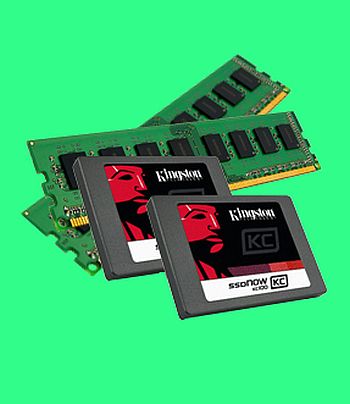 Virtualisation, servers, data centres – modern memory markets are made of this
Entatech, a Fujitsu distributor, has signed up a competing memory vendor to its range of offerings – but it claimed there would be no conflict between the two brands. The deal is designed to help Entatech to sell deeper into the corporate sector where virtualisation, Big Data and business intelligence have created a surge in demand for memory products
Kingston Technology's System Specific Memory (SSM) will complement, not replace, the existing range of Fujitsu products, insisted the distributor. Entatech has distributed Fujitsu's range of laptops, desktops, tablets and server solutions since September 2012. In June 2013 Entatech opened a new sales office in Leatherhead, with two dedicated Fujitsu server specialists.
Memory booster
Since taking on the Fujitsu server range of products Entatech has demonstrated it has the experience and knowledge to help Kingston grow its business further with Entatech's resellers in this sector, said Ann Keefe, Kingston's regional director for UK and Ireland.
"I am more than confident that this will develop further with the sales of Kingston's SSM memory," said Entatech director Jon Atherton.
Entatech will promote KingstonCare, Kingston's free, value-added, post-sales service and will also put its configurator onto the Entaonline website to help customers choose their best memory options.
Kingston Technology is the world's largest independent manufacturer of memory products for for desktops, laptops, servers, and printers; plus Flash memory products for PDAs, mobile phones, digital cameras, and MP3 players.
In March, Kingston launched a free pre-sales service for resellers to steer their confused enterprise customers through cloud and virtualisation issues. The move was a response to the fortunes being wasted by enterprises on bad memory configurations.
Read also :