Quantum Deduplication Applies Savings To Cloud Backup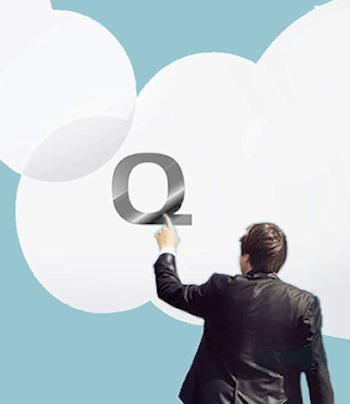 Backup specialist helps partners to offer their own-branded off-site backup cloud
Quantum  has announced a programme to help managed service providers (MSPs) and VARs to expand through cloud backup services powered by its  virtual deduplication appliances and VmPRO backup software.
Using an all-virtual, all-software approach and capacity-based subscription pricing, Quantum's programme allows partners to brand, market and sell cloud backup-as-a-service (BaaS) offerings that can be scaled up as the provider's revenue grows, thereby reducing the need for large up-front capital expenditures on hardware, the company said.
Disaster proofing
Service providers would license DXi V-Series virtual appliances from Quantum on a capacity basis offer this as their own-branded, cloud-based backup service. The idea is to make each provider a more valuable partner to their customers by quickly realising the benefits of deduplication for cloud backup.
Participants in the programme will have access to the necessary tools for offering Quantum's backup and disaster recovery (DR) services to their customers. The company claims that this will bring a quick and full return on the MSP's or VAR's investment through free online sales and presales training, customisable marketing resources, free access to Quantum products for testing and demonstration purposes, plus technical and support training.
Henrik Rosendahl, Quantum senior vice president for Cloud Solutions, said, "Quantum gives MSPs everything they need to compete in the growing online backup market with leading deduplication technology that is efficient, scalable and simple to implement. MSPs can resell this solution as their own-branded, cloud-backup service, enabling them to add recurring incremental revenue and margin to their business lines without needing to make a large up-front capital investment."
Quantum's DXi-Series deduplication is the basis for making cloud-based data protection more affordable for customers by reducing backup capacity requirements by up to 90 percent, according to the company. This would reduce costs by using less bandwidth to feed data to the cloud and would save on storage capacity when it gets there.
Conversely, deduplication accelerates the recovery process and makes cloud-based DR more cost-effective. DXi also allows customers to hold a copy of their data on their premises to provide a more efficient day-to-day recovery process, backed up by an off-site copy in the cloud that is ready if disaster strikes.
Scott Soenen, chief technology officer at Quantum partner BlackBridge Networks, commented, "We wanted to offer cloud backup services, but the startup costs were substantial. Quantum's programme allowed us to add a new backup service while minimising up-front investment. The support from Quantum has been great, and now our customers have a new option for managing data growth with flat budgets."
Read also :