LANDesk Launches Partner Programme Aimed At Developers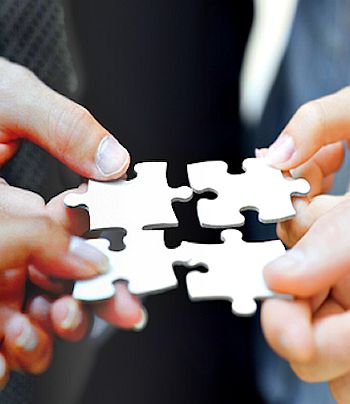 LANDesk One will target ISVs with tools to integrate their applications into its portfolio
LANDesk's One partner programme has been launched to encourage current independent software vendor (ISV) partners to integrate their products with its own.
The programme was designed to provide opportunities for ISVs to create innovative and complementary technology on LANDesk platforms.
API landings
At an entry level, partners will be provided with the APIs to LANDesk software so that they can effectively integrate with the packages. They will also be supplied with a product roadmap so they can plan their future complementary software. At a sales and marketing level, partners will be listed on the website and at customer events. They will have the option to sponsor LANDesk's Interchange annual conference, and sales teams will be made aware of the ISVs as sales support agents.
Certified partners can also pay a fee to have their software validated to assure potential customers that the applications function correctly with the relevant product. They will receive all benefits of the entry-level package plus an integration certification logo to use, a press release about their involvement with LANDesk, plus joint webinars and events.
The vendor said the scheme would advance its strategy by enabling ISV partners to use the complete LANDesk portfolio to "create customised, user-focused solutions".
"Our partners have always been a vital part of our relationship with our customers," said Steve Workman, vice president of corporate strategy and planning at LANDesk. "This new programme increases momentum and empowers our ISV partners to deliver customised solutions that directly address individual customer needs. The LANDesk One programme leverages each partner's unique perspective to deliver additional customer value and expand the reach of both LANDesk and its partners."
LANDesk One includes long term strategic partners as well as some new vendors. The most recent partners participating in the programme are Nexthink, Avnet, Arellia and ExpressAbility.
"As one of the first ISV partners to join LANDesk One, we believe strongly in LANDesk's User-Oriented IT vision," said Kirsten Ward, Nexthink vice president of global business development and alliances. "Nexthink's End-user IT Analytics platform is the perfect complement to LANDesk's solutions and together will help IT departments and their end-users be more productive."
LANDesk's ISV Partner Programme will officially launch at the end of the year.
Read also :