Siemens Subsidiary Unifies Its Channel Updates For Name Change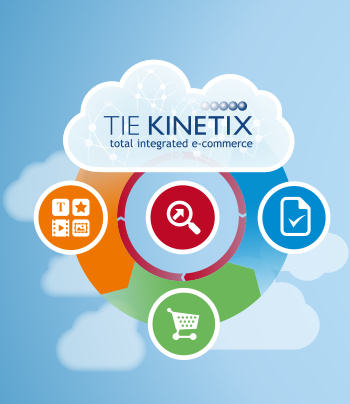 TIE Kinetix platform gave Siemens Enterprise Comms channel an instant rebrand to Unify
Siemens Enterprise Communications (SEC) changed its name to Unify on 15 October and had to ensure this was implemented by its channel partners. With the aid of e-commerce and channel marketing enterprise TIE Kinetix, the process was completed "instantaneously" using TIE's Content Syndication Platform.
Rebranding can often cause confusion among channel partners or even result in lost or delayed sales while branded material is replaced and customers are informed. TIE claimed that this had been avoided with its automation system.
Zero downtime
SEC had numerous partners in 49 countries, covering 14 languages, so causing channel confusion was a potential threat with the change of name to Unify. The Content Syndication Platform enabled Unify to update its brand, content and messaging material without creating turmoil. This was less than a week after Niman's announced sole distribution rights for SEC's products in the UK.
Marc Aghili, senior vice president for global indirect channels at Unify, said, "Our partner channel is a strategic revenue source for our company and it's important that they have the latest information and resources made available to them to enable them to leverage our new brand. The TIE Kinetix Content Syndication Platform ensured that there was zero lag time in getting our updated branding out to our global partner sales channel, which helped business continue effectively and efficiently, without any headaches for Unify or our partners
On 15 October, the platform cut in to automatically updated SCO branded material on all of the newly-named company's partner websites and Twitter handles. These were replaced with Unify-branded tools, assets and resources "instantly, with zero downtime", TIE claimed.
"Like any global brand, Unify cannot afford to have the sales downtime that allows competitors to jump in and steal potential revenue," said Jan Sundelin, CEO at TIE Kinetix. "Rebranding in today's market must be fast and simple, and TIE Kinetix is dedicated to ensuring that our customers' partner channels always function positively and promote marketing materials and messages that accurately support the brand at all times, even in the midst of a rebrand."
The TIE Kinetix Content Syndication Platform allows its customers to create their own private network of retailers, distributors, resellers, and partners. A company's channel partners can connect, via the cloud, to embed personalised marketing content on their web properties to get updates and fresh content automatically.
Read also :