Dot Hill Unveils Storage Arrays With Gen5/iSCSI Interface Support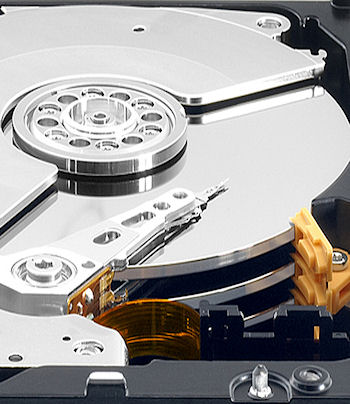 New AssuredLAN models claimed as industry first for high-bandwidth Raid applications
Dot Hill has claimed to be the first to market with a 16Gb Fibre Channel/10Gb iSCSI converged interface storage product. The Gen5 addition to the AssuredSAN 4004 range of storage devices was accompanied by the launch of other host interface options include 12Gb SAS, 16Gb Fibre Channel, plus 1Gb and 10Gb iSCSI arrays which are also .
The AssuredSAN 4004 platform, based on the company's ninth-generation Raid architecture, is designed for high-bandwidth cloud services and vertical markets such as media and entertainment, oil and gas, telecommunications, Big Data analytics, and digital image archiving. The latest additions have been made available through Dot Hill's channel, selection of OEMs and embedded products partners.
Media applications
"The 4004 models will enable our partners to win new customers in key vertical markets like media and entertainment, where high definition and 3D workflows require high-bandwidth storage solutions. This market is ready for 16Gb Fibre Channel and 12Gb SAS solutions," stated Brad Painter, vice president of channel sales, Dot Hill.
AssuredSAN 4824 and AssuredSAN 4834 offer converged interfaces via two  four-port controllers that can be configured in the field with eight 16Gb Fibre Channel ports or eight 10Gb iSCSI ports. Alternatively, the configuration can be a combination of four 16Gb Fibre Channel and four 10Gb iSCSI ports. The storage arrays can be supplied with 2.5-inch or 3.5-inch drives.
Andy Hooper, solutions general manager for Hammer, a Dot Hill distie, said, "The flexibility introduced by the dual personality host ports allows end users to seamlessly upgrade their systems in the field with future-proof interface upgrades, and also offers the ability to mix both Fibre Channel and iSCSI on a single controller which is a common choice when designing a remote replication solution."
These arrays are backwardly compatible with 8Gb/4Gb Fibre Channel and1Gb iSCSI networking products, while the AssuredSAN 4524 and 4534 12Gb SAS models are backwardly compatible with existing 6Gb SAS devices.
The firm said the Raid stack delivers up to 100,000 IOPS, sequential read speeds of up to 6,400MBps and sequential write speeds of up to 5,300MBps. The Dot Hill Raid Companion Processor (RCP) is implemented as a system-on-a-chip and incorporates streaming performance optimisation to handle randomised, sequential workloads.
It also claimed its AssuredSAN 4004 arrays offer 99.999 percent data availability and added it will support Dot Hill's RAIDar management interface, AssuredSnap point-in-time software, AssuredCopy for creating volume copies, and AssuredRemote for array-based remote replication. Security is catered for through support for HGST (formerly Hitachi Global Storage Technologies) and Seagate full disk encryption.
Support for storage software platforms such as VMware vSphere, Microsoft Hyper-V, Citrix XenServer, and Veeam Backup & Replication is included. The suggested list price for a 48TB AssuredSAN 4834 16Gb Fibre Channel/10Gb iSCSI model is $39,869 (£24,890). A similar dual controller configuration with eight ports of 12Gb SAS is $40,265 (£2,5130).
Read also :