Office Phones Are So Passé But Smartphones Is Cool, Innit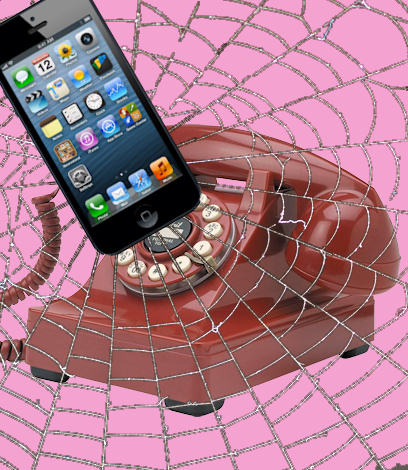 The office phone is being increasingly ignored, as workers opt rather to use their own personal smartphones
The findings of a Dimensional Research survey of 300 IT professionals, commissioned by Ring Central, showed that bring your own device (BYOD) adoption rates are being driven upward by savvy workers, and "especially millennials", under 30-year olds, who are busying themselves with "cutting the corporate cord".
A majority of corporate employees (86%) use their personal smartphones to get work done even outside of business hours, the survey found. Further, half the people polled said they would prefer to use their personal phone, even when sitting next to a desk phone.
Ringing changes
"Mobility and BYOD are fundamentally changing business communications by allowing employees to communicate about work matters when, where and how they want – even during personal time," Ring Central president David Berman, said in a statement.
"Mobile devices are turning into true business tools," he added, "and are transforming the workplace as a whole, from shifting traditional business hours to changing how employees interact via voice, video, text and other business applications," Berman added. "We believe that all these changes are making legacy on-premise phone systems obsolete, as they do not meet modern business needs."
The survey also found 70 percent of respondents believe office phones will eventually be replaced by mobile phones. Millennials were most inclined to believe this, with 74 percent saying desk phones were headed for File 13 (the rubbish bin), versus 69 percent of Generation X (aged 30-44), and 66 percent of Baby Boomers (aged 45-65).
In an earlier survey last April, also by Dimensional Research for Ring Central, 70 percent of respondents said they found their current desk phone lacking, with 23 percent of repondents complaining their phones cannot integrate with business applications, such as CRM, 23 percent finding them difficult to manage and set up, and 33 percent saying they're too expensive.
Read also :