Databarracks Finds Cloud Skills Worries Are Spreading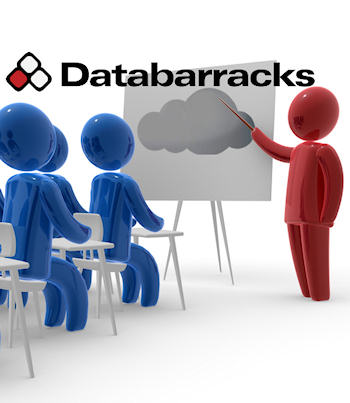 Annual health check report finds IT staff are worried about their cloud competency
Many IT professionals are dissatisfied with their competence in cloud implementation and management skills, according to a survey by Infrastructure as a Service (IaaS) provider Databarracks.
The finding was part of the company's annual Data Health Check Report in which 43 percent of UK IT professionals stated their cloud competence was either poor or very poor. Only seven percent rated their ability as excellent, even though 64 percent of the 400 UK people interviewed were currently using at least one cloud-based service.
Train cloud
Despite growing use of cloud services, 54 percent of respondents said they had received no cloud training in the past twelve months and 53 percent have no plans for training next year. Peter Groucutt, managing director of Databarracks, said that the situation obviously needed to be addressed.
"These results paint a worrying picture," he said. "The survey doesn't suggest an immediate threat to jobs as a direct result of cloud computing but , as businesses continue to use more cloud services, there is clearly a new skillset required to manage them."
Groucutt said that concerns that cloud services will replace in-house IT departments are largely unfounded, but that we will see a change in the shape of the job market. The move to cloud backup has resulted in a significant reduction in tape-based backup, but this has been accompanied by very few job losses. He sees this as proof that the work of IT is evolving from the past situation where the majority of staff time was spent on managing internal systems, leaving only a small portion to be spent on using those systems to support the business.
"Cloud services allow IT teams to focus the majority of their time on using technology to best serve the business," he said. "To do this successfully, they still need to be firmly backed up by a strong workforce, with an appropriate set of skills and qualifications. Training in the more commonly used cloud platforms such as VMware's vCloud and Amazon Web Services will serve particularly useful in the current market."
The results of the report should act as a warning sign, Groucutt concluded, and need to be addressed for organisations to use cloud services successfully in the long term:"There is no reason cloud computing should be something for the IT department to fear, but employees must ensure that they remain relevant in today's changing market by gaining the appropriate skills and qualifications."
Read also :