Softcat Increases Partnerships In Education And G-Cloud Initiatives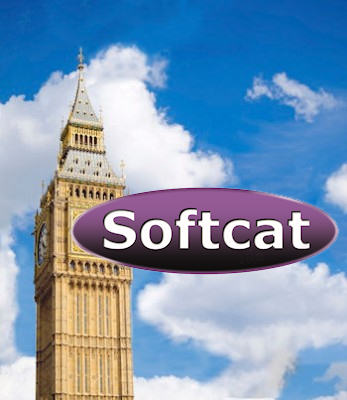 The company is now linked with Dell in higher education, plus Titus and Websense on G-Cloud
Softcat has partnered with Dell in the education market. It has also been busy adding to its partner network to deliver products and services through the government's G-Cloud.
The company has been concentrating on its G-Cloud evolution and now has relationships with 12 vendors and 32 service provisions. Similarly, it has been active on the National Servers & Storage Agreement (NSSA) and will now be selling Dell's server and storage products to UK universities.
On the prowl
The four-year contract with Dell started in November, 2012, and Softcat has now been confirmed as one of the company's nominated resellers on the NSSA, operated by the Southern Universities Purchasing Consortium (SUPC).
Jamie Burke, Softcat sales director, anticipates a strong pickup from the universities over the next year because he believes that universities are tending to seek holistic software and hardware packages. The agreement features non-fixed pricing and promotes competition between manufacturers, so participating universities should receive competitively priced storage and server equipment.
"Two of the areas Softcat is investing in most heavily are the higher education sector and our own in-house data centre capabilities. Being selected as one of Dell's partners under NSSA enables us to bring both of these strengths to bear."
Softcat's education manager Nick Berry will be responsible for the supply support and maintenance of the Dell hardware and software. He added, "This will accelerate our continued commitment to working with higher education institutions through our team of higher education specialists. We look forward to working closely with member institutions and assisting them in providing innovative and cost effective enterprise solutions in partnership with Dell."
Increasing its software and services provision for G-Cloud, such as Snow Software's SAM solution and Box's content sharing software, Softcat has partnered with Titus and Websense to provide security.
The Public Sector Network (PSN) mandate requires central government to classify its data and this is being followed by local government organisations. Titus said it considers its software to be particularly pertinent because it classifies, protects, and secures data while restricting access and data privileges.
Tim Upton, president and CEO of Titus, said, "giving government agencies a way to easily access our classification solutions through G-Cloud, allowing them to get up and running quickly, is certainly a benefit for our customers."
Softcat said that Titus is currently the only provider of this type of data classification products for G-Cloud and the partnership will allow the products to be sold at discount prices within a larger security construct. Grant Davey, Softcat's public sector networking and security manager, said, "Data security is one area in which technology cannot afford to stand still; threats are continually growing in sophistication and so the need for up-to-date data protection is key – particularly for government agencies dealing with sensitive and confidential data."
The security mandate has also led Softcat to champion Websense on G-Cloud for its email and web security gateway software. The monitoring service blocks malware threats and helps to protect against phishing attacks to offer a defence against today's advanced threats.
The Websense G-Cloud SaaS provision will use its Advance Classification Engine and real-time analysis to protect government departments from cyber-attack. "Too many customers believe they have to make a choice between functionality and price," said Ken Yearwood, director for regional sales at Websense, "and Websense believes that they do not need to compromise by leveraging G-Cloud, organisations no longer have to sacrifice functionality in order to meet budgetary considerations."
Read also :