Utility Cloud Data-Recovery Gaining Acceptance, Claims Asigra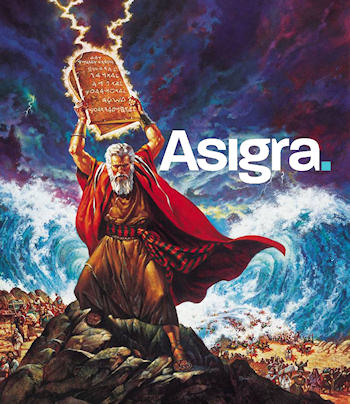 Ballooning backup data volumes triggers cost worries over getting it back
Nine in ten companies expect the cost of backup and recovery to shoot up over the next five years, according to recently published research.
The study carried out by cloud backup vendor Asigra said the figure meant there was a willingness to switch to what is calls "recovery-based pricing" – where users pay for what is recovered, when it is recovered. This, it said, showed that fear of cost growth is a strong motivator to make the switch.
Savings to archive
Asigra said recovery-based pricing is based on a low, limited recovery cost so that backup technology expenditures remain affordable even as data volumes rise. It claimed companies adopting such pricing models would see immediate savings of 40 percent and long-term savings of up to 70 percent.
The survey of 161 CIOs, IT executives and IT staff found that 84 percent of all respondents would be either "Likely" or "Very Likely" to switch to recovery-based pricing immediately if it offered the same technical capabilities as their current software. This was also made more likely because 86 percent said they thought costs would increase over the next five years, compared with just 12 percent who thought costs would decrease.
The company also found that companies with high data growth rates were more likely to switch to recovery-based pricing. Similarly, and as might have been expected, respondents with larger data backup volumes were shown to be more likely to switch to recovery-based pricing than those with small data backup volumes, making large enterprises more interested in recovery-based pricing.
Eran Farajun, executive vice president for Asigra, said pricing alternatives for technologies have evolved significantly as cloud computing has entered the spotlight.
"The need for change in the pricing of software and software-based services has finally come to a point where users are more educated on the topic and demanding that pricing be aligned with business value," he said.
Read also :