Fujitsu And Transtec Partner On High Performance Computing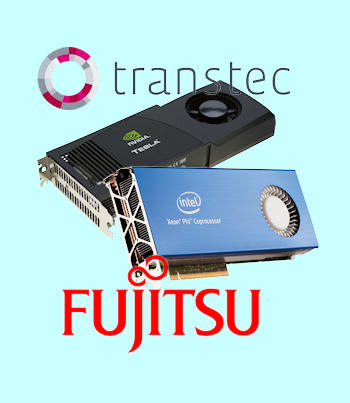 Benefits for both companies as customer bases combine to reap benefits of HPC
Fujitsu is working with Transtec Computers to bring a more cohesive high-performance computing (HPC) service to its key markets of academia and manufacturing.
The partnership will bring both of their customer bases more flexibility and a better chance of a tailored service that will fit their requirements, according to Transtec MD Matthew Prew. They can now expand their business coverage on notebooks, high-end servers, storage and SANs by combining their expertise, he said.
Cluster boost
The involvement of Fujitsu gives Transtec a wider range of options for using HPC to solve customer's business problems, he said, as Transtec's in-depth knowledge of HPC can be married to Fujitsu's breadth of support and account infrastructure.
The big target markets will be any sector where product development or academic research takes place, as this is where high performance computing is becoming critical to any future success, said Joe Duran, UK and Ireland director for Fujitsu's HPC business. But this is a technology that needs a lot of hand-holding, he warned.
"The importance of HPC for companies' product development and academic research is increasingly central to their future success. To effectively support customers who use smart computation, you need expert trusted partnership," said Duran. "The team in Fujitsu is delighted to continue with its channel-centric approach and to be working with Transtec."
Transtec's Prew said he was eagerly anticipating the benefits of accessing Fujitsu's reach in the UK.
"Transtec is looking forward to gaining access to Fujitsu's exceptional equipment quality and UK-wide rapid support infrastructure," he said. "This fits in well with our reputation for delivering robust high-quality HPC solutions coupled with attentive post sale hardware and application support. We firmly believe that our rich and flexible solution stack coupled with Fujitsu's excellent engineering will offer HPC users the ability to be productive from day one of cluster delivery."
Read also :