Line Of Business IT Requires A New Balancing Act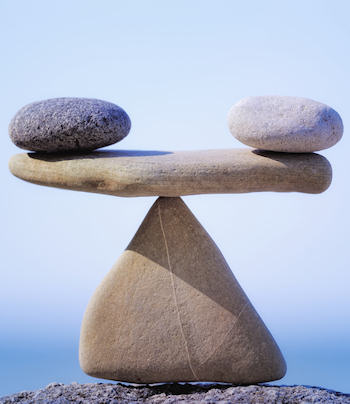 A look at how cloud growth and virtualisation are driving decentralisation of IT budgets and control
There is a quiet revolution going on in enterprise IT. In many organisations, the domination of the centralised IT department is coming to an end, with the migration from large, fixed-capacity compute and storage hardware systems to virtualised and cloud delivery models.
This shift is putting Line of Business (LOB) managers in closer control of the computing environment, driven by dynamic market and operational needs and a more agile pay-as-you go approach to deploying applications. For the first time, they can buy what they want, when they need it, and scale up and down as required. Today's corporate infrastructures comprise dynamic mixes of physical, virtual and cloud deployments.
New agenda
Server virtualisation has rapidly become the default platform for modern data centres with some 50 percent of all new workloads deployed in a virtual machine. This trend also means central IT purchasing has been replaced, at least in part, with Line of Business (LOB) responsibilities, spurred on by C-level initiatives to drive greater departmental accountability without the problems of amortising centralised IT overheads.
Three key attributes of server virtualisation have accelerated this trend to LOB independence. First, excellent server-to-server and resource-to-resource isolation facilitate dynamic sharing of core data centre hardware, ensuring that peak demand from one LOB does not affect the service quality for other workloads. Even though they draw from a common pool of shared hardware infrastructure, there is no need for separate LOB IT projects to be co-ordinated if they all run in their own well-isolated, virtual environments.
Also, the self-service provisioning features offered in modern server virtualisation platforms has ensured that LOB projects can proceed at a business-dictated tempo, unaffected by the too-often opaque workings of the central IT priority queue. And granular visibility of resource usage has enabled a metered "utility" chargeback model, allowing for LOB budgetary autonomy and accountability.
As a result, many organisations are rethinking their approaches to up-front purchasing and on-going IT management costs, switching from the traditional centralised systems cost model to a more agile and flexible application-based financing model.
This shift from physical to virtual also means that big ticket items such as large hardware servers and storage devices are now being replaced with virtual alternatives. IT departments no longer need to invest up-front in future-proofed systems that will accommodate applications rolled out years ahead. From an Oracle e-commerce solution or CRM system, to migrating to the latest version of Microsoft Exchange, or implementing unified messaging, it is now very quick and simple to spin up another virtual server to deploy a new application.
Traditionally, one of the high cost items for large enterprise IT systems has been the load balancer or application delivery controller (ADC). Until recently, ADC technology has largely been delivered as fixed-capacity, dedicated devices; anomalous "mainframes" in an otherwise agile enterprise. With big iron ADCs located in the heart of the data centre, it is difficult to deliver on-demand, right-sized capacity to multiple LOBs – and virtually impossible to implement meaningful non-contentious chargeback.
ADCs directly assist in the management of client connections to enterprise and web-based applications. They are normally deployed behind firewalls and in front of the application servers to make networks and applications more efficient by managing the processing of traffic shaping and distribution.
A bit like traffic police, the ADC directs client access requests to the best performing servers, based on factors such as concurrent connections, CPU load and memory utilisation. This makes sure that bottlenecks do not occur to reduce performance and, if a server or application fails, the user is automatically re-routed to another functioning server. This process is seamless to the user and critical to delivering an optimised and reliable experience.
New players
The load balancing and ADC market has been dominated by the likes of F5 and Citrix, designed and priced to handle multiple enterprise-wide workloads on one hardware appliance. But the moves to virtualisation and decentralisation of budgets are expanding and changing the vendor and channel landscapes.
Data centre appliance market research from the Dell'Oro Group tracks ADC shipments and its Q2, 2013 report has shown that, while F5 and Citrix still have a significant market lead, new players are taking advantage of this market shift. For both the US and Emea, the research firm placed Kemp third behind the two leaders, followed by Radware, Riverbed, Barracuda, A10, Brocade and Cisco.
Virtualisation and the cloud are changing the face of enterprise IT in the long term. Forrester Research believed that 77 percent of organisations would be using virtualisation by the end of last year. This implies that businesses will need to harness the new flexible and scalable enterprise environment to become more agile and avoid internal conflict between the traditional IT hierarchy and LOB managers.
CIOs need to adapt to their changing roles, while resellers also need to be aware that the purchasing and decision-making may become more distributed. Vendors and resellers also need to help this shift by demystifying complex technologies and making them more accessible, affordable and quick and easy to deploy and manage.
Leigh Bradford, UK and Ireland sales manager for Kemp Technologies
Read also :