Eaton Acts Fast To Allow Partners To Race For Prizes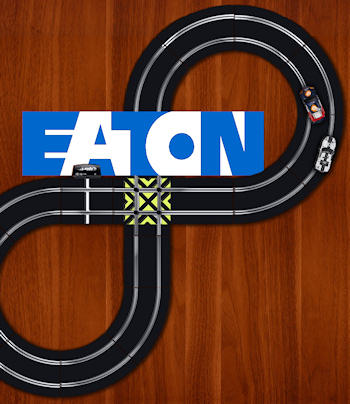 Successful PowerAdvantage scheme returns to offer partners a racing chance
Eaton is recharging its Emea channel by repeating the PowerAdvantage Supercharged incentive scheme it ran last year. The programme started at the beginning of this month for existing and new partners and will run until 31 March, 2014.
The competition has a racing theme which gives participants the opportunity to earn points that can be exchanged for rewards, including Avis car rental vouchers, Sony PlayStations or Nintendo consoles, and Scalextric toy racing car sets. Top prize once again will be a bespoke motor-racing trip to a top European race track.
Points make prizes
Partners that want to take part in the scheme can register on Eaton's website and will be immediately awarded points based on revenue generation. These points can be collected to win a monthly prize and will accumulate over the competition period towards the chance of to win the  win prizes.
There is also a racing game on the website which not only offers more rewards for the best players but also offers the chance to compete for an all-expenses paid driving experience, This will be held at a "top secret" location, the company said.
Karim Refas, Emea IT channel manager at Eaton, said, "The PowerAdvantage Supercharged incentive programme proved very successful last year with over 800 partners registering from 17 different countries. The winners from the last quarter of 2013 will be announced soon but in the meantime we've decided to run the programme again to give existing participants another chance to win, and those who didn't already sign up another opportunity to get involved."
Read also :