HP Broadens Its Just Right IT Programme To Aid Cloud Adoption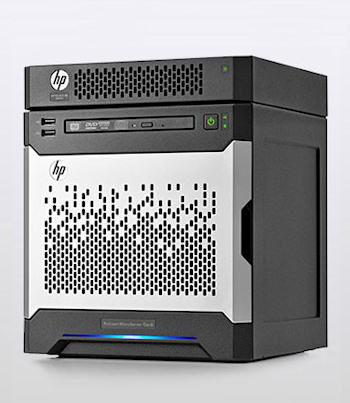 Channel partners get the tools to help SMEs face the challenges of virtualisation and cloud services
HP has updated its Just Right IT programme that has been designed to support small and mid-size businesses through their growth phases. Added elements include channel tools, marketing assets, and new products and services.
The Just Right IT portfolio is based on HP ProLiant Generation 8 (Gen8) server packages and aims to help resellers to deliver the correct IT combinations to suit the changing needs of an SME. In particular, HP has addressed the changes required to handle the adoption and proliferation of mobile devices.
Cloud and BYOD
The adoption of BYOD requires a more-flexible, virtualised server configuration to unleash the agility necessary to support rapid changes in user and business demands. To help its partners to assess and install suitable systems, the company has added  HP ServeIT and HP ServiceIT.
The ServeIT programme offers flexible predefined IT packages assembled to increase productivity and help SMEs reach new markets faster and at lower cost, HP claimed. It comprises three Flex-Bundles to support virtualisation using Microsoft and VMware technology on ProLiant servers.
Flex-Bundles for Microsoft Windows Server supports Hyper-V virtualisation and VMware vSphere with Operations Management. It has been designed to simplify the design and implementation of virtualisation for businesses starting out with virtualisation or for applications requiring moderate workloads.  
HP Flex-Bundles for SMB First Server combines ProLiant MicroServer Gen8 with Windows Server 2012 R2 in a smaller form factor that could fit easily into a home office, HP said.
HP Flex-Bundles for Microsoft Exchange Server 2013  offers a communication centre fort email, calendars and contacts.
ServiceIT also has three elements to provide services for financial, cloud and education markets to help SMEs accelerate growth and adopt flexible financing to suit any business model.
Technology Services combines HP Foundation Care Services for problem resolution, Proactive Care Services to help  avoid and resolve advanced problems, and Lifecycle Event Services for rapid deployment.
Financial Services packages together investment solutions  to maximise returns on current technology environments and accelerate their move to new IT platforms. SMBs will be able to access the latest HP products through simple, scalable and predictable monthly payments according to their changing business needs.
Cloud Services enables the partner network to introduce services such as scalable Infrastructure as a Service (IaaS) for compute, storage and content delivery networks, and Software-as-a-Service (SaaS) solutions focused on key SME workloads such as email, CRM, collaboration, backup and recovery, and development/testing.
ServiceIT has been developed to assist partners to offer services that allow them build a predictable stream of revenue throughout the product's life cycle.
All offerings are available from HP and its authorised channel partners and they will be highlighted at the HP Discover conference  planned for 10-12 June in Las Vegas.
Read also :