Emulex Launches Ethernet NIC And Partners Brocade On Fibre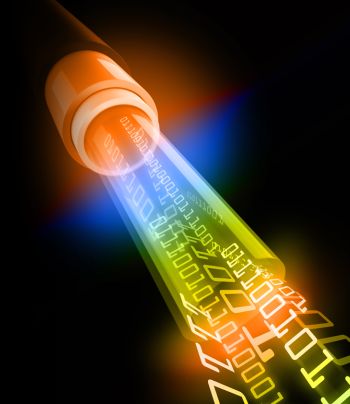 A NIC for more-efficient, fast Ethernet in data centres and a partnership to develop 32Gbit FC technologies
Emulex has released a high performance network interface card (NIC) for Ethernet connectivity in cloud data centres and announced a joint initiative with Brocade to develop products for the Gen 6 Fibre Channel (FC) market.
The two companies will align their development roadmaps for the 32Gbit Gen 6 standard to produce complementary and co-developed products that will allow them to offer end to end networks for the emerging market.
Ethernet NICs
The OneConnect OCe14000 family of 10Gb and 40Gb Ethernet Network Adapters and Converged Network Adapters (CNAs) fill out the Emulex Engine (XE) 100 series of I/O controllers. The adapters have been developed to reduce latency issues in the network and enable higher virtual machine densities to be adopted and to support secure hybrid clouds with virtual network fabrics.
The units incorporate Remote Direct Memory Access (RDMA) over Converged Ethernet (RoCE) architecture to deliver application acceleration, and provide an open application performance interface that can be integrated into software-defined networking (SDN) topologies.
Emulex said the new family of Ethernet network adapters have been optimised for enterprises, cloud providers and telcos.
The OCe14000 hardware uses scalable offloading to transfer the overhead of virtual networking and reduce CPU usage by 50 percent when compared to standard NICs on VMware VirtualWire connections. The reduction allows each server to host a higher number of virtual machines. Emulex further claimed that small packet streaming is also boosted by four percent to scale up transaction-heavy and clustered applications.
It also said that the use of  its Virtual Network Exceleration (VNeX) offloading technology gave up to 70 percent better performancethan software-only implementations of emerging virtual network fabric standards such as Microsoft's Hyper-V Generic Routing Encapsulation and VMware's NSX Virtual Extensible LAN used in VMware's NSX. VNeX is architected to reduce flexible virtual workload mobility deployment of VMs or network reconfiguration from days to minutes.
Fabric conditioning
The Brocade agreement builds on an informal support for one another's technologies, such as Brocade ClearLink diagnostics and Emulex Gen 5 Flash Services.
Emulex and Brocade are jointly developing technologies to maximise Gen 6 network performance, improve Fibre Channel reliability, and create Flash and SSD storage products.
To these ends, the companies will develop end-to-end hardware to improve performance and scalability of highly virtualised data centres and Flash SSD-based applications. They will also develop the ClearLink diagnostics to perform in-band tests, both on Brocade FC switches and Emulex FC Host Bus Adapters, which can detect problems with the physical cabling and optics that may be increasing error rates and causing intermittent problems.
There will also be Emulex and Brocade will also partner to create solutions that highlight Emulex's ExpressLane and CrossLink technologies to enhance the QoS and optimise I/O performance with the aim of reducing the return on investment in fabric-based Flash arrays and server-based cache environments.