Advanced Takes New Direction In Education With Compass Buy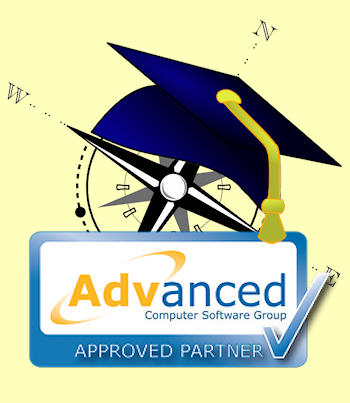 Advanced adds Higher Education product lines to its portfolio with acquisition of Cheshire specialist
Compass Computer Consultants has been acquired by Advanced Computer Software Group for £14.5 million in a deal overseen by BCMS.
Advanced will take onboard the sale and development of the Compass software range – primarily targeting the Further Education market. After 26 years of running the company, founders Richard Mitchell and Mike Davies will depart but the rest of the Compass staff, based in Cheshire, are expected to be absorbed into Advanced.
Higher aspirations
Compass was formed in 1988 but 11 years later it released ProAchieve which has since been adopted by over 80 percent of UK universities and colleges. The product line has grown over the years to provide an integrated range of record management and customer relationship management (CRM) modules based on a Microsoft .Net architecture.
The acquisition will strengthen Avanced's education arm in the learning management software and services market. Vin Murria, CEO of Advanced, said, "Compass has an impressive range of solutions which complement our existing education sector offering. Since the launch of its first college-based software solution, ProAchieve, in 1999, Compass has earned a reputation for providing a wide range of intuitive, high quality, user-focused solutions to meet the challenges faced by further education providers."
Advanced has committed to continuing the development, support and training services that Compass has provided for over 2,000 Further Education bodies and the Learning and Skills Council.
"Compass has a student record system in about 80 per cent of the colleges in the UK, and we've been selling our finance and procurement solutions to 25 of these colleges and realised that Compass had a very good and scalable solution so we approached them about partnering together and that led to us [acquiring it]. As we offer finance, HR, procurement and business analytics, we can go out to Compass' 350 college clients and offer them further services as well as the G-Cloud framework which we are on," Murria said.
In December 2012, Advanced snapped up Serco Learning which gave the company a presence in primary and secondary schools but no opportunity to move into the higher sectors of the education market. The addition of Compass will open the door to cross-selling of the full range of Advance products to this wider market to compete strongly with Capita, Civica and Tribal while integrating the Compass products into the existing portfolio.