Software Defined Networking Focus For Brocade Channel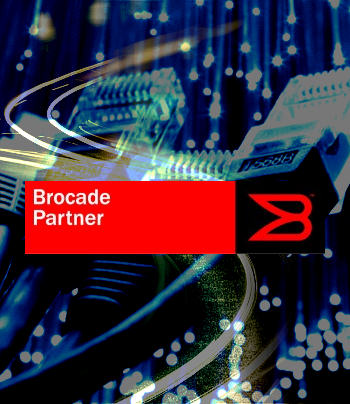 SDN resellers are receiving specialist training to boost their profits through Brocade uptake
Channel partners of Brocade are being prepared to take advantage of the growing Software Defined Networking (SDN) market. The company has announced extensions to its Alliance Partner Network (APN) programme that focus on selling its Vyatta vRouter products.
APN programme updates will also support new initiatives for reselling Brocade Ethernet fabric product ranges, the company said, to show how they can be combined with the SDN initiative to optimise virtualised environments.
New threads
Brocade has expanded its programme to help fulfil its aim to lead the SDN market. This will see the company rolling out SDN-focused deal registration and demo programme discounts, as well as a global reseller initiative.
John Mitchell, Brocade's Emea head of channels, said, "With the introduction of the Brocade Vyatta 5400 vRouter into the channel and the new SDN-focused APN programme initiatives, Brocade is delivering on its promise of empowering partners to succeed while furthering its existing business and technology efforts. We are focused on building technology solutions around the vision and possibilities created by Ethernet fabrics, and the new channel programme supports that goal."
As expected, the partnership-focused initiative will see Brocade reinforcing skills by providing SDN-specific materials, sales and technical kits, updates to existing channel enablement platforms, demos and technical and sales training.
The main product push will see Vyatta 5410, 5415 and 5420 vRouter models spotlighted by the 100 approved partners that will be participating in the updated programme. Brocade has promised that it will make access to education and training materials easier than ever.
A second phase will be entered later this year that will include further in-depth specialisation updates, as well as programmes that will reward partners providing managed and cloud service provider (MSP, CSP) support.
The new Brocade APN programme initiatives have already been made available to approved partners.
Read also :