Avnet Channel Training Takes Pragmatic View Of Financial Markets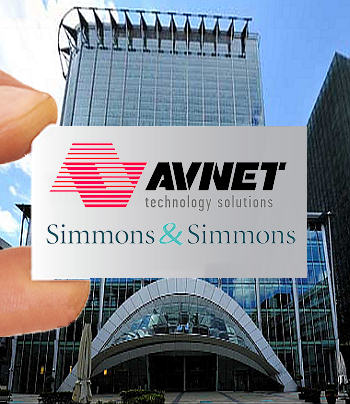 Distie's University moves to Simmons & Simmons to highlight issues first and technology second
Avnet Technology Solutions has broken with tradition by announcing that its next UK FinancialPath University event will be held at the offices of a law firm. On 25 February, the meeting will be hosted by Simmons & Simmons in London.
The University gatherings have been planned to make business partners aware of the issues and solutions regarding delivering IT solutions to specific industry markets. The FinancialPath event will explore the legal and regulatory issues that impact IT decision-making in the financial sector to help delegates to discover how they could become a trusted advisor to financial services organisations.
Real perspective
Avnet said that highlights will include the latest research from IDC on the drivers of IT spend and the priorities for deployment of IT in the sector. There will also be a presentation from a senior finance industry CIO to offer a real-world insight of the issues to be faced.
This will be backed up with speakers from large suppliers providing technologies that cover the industry's challenges, including mobility, security, Big Data, and open source software. The ways in which software is defining the architecture for data centres and networking will also be addressed.
Frank Bennett, SolutionsPath lead at Avnet-TS, explained, "Accounting for over 10 percent of UK GDP, the financial services industry represents a huge opportunity for our business partners. It is a highly complex industry with data security, customer service glitches, and compliance issues making the news headlines almost daily. Avnet's FinancialPath practice is designed to give our partners the tools and knowledge they need to capitalise on this very lucrative market with complete confidence."
Partners attending the University will also be able to keep themselves updated on the rapid changes that occur in the financial sector and enhance their expertise through a series of webinars over the coming months following the meeting. Delegates will also qualify for Avnet's sales accelerator lead generation campaign as well as its "campaign in a box" which could help them generate end-user opportunities through their own marketing programmes.
Bennett said that the new model will be applied to all SolutionsPath University programmes which, instead of leading with technology, will combining perspectives from various parties who serve the financial services to help to make Avnet's business partners aware of the issues facing their customers.
"We chose to partner with Simmons & Simmons on this event as their sector focus covers telecoms, media and technology (TMT) and finance. They are therefore well-placed to advise IT companies on the legal and regulatory implications of dealing with financial institutions," he said.
Read also :