WD Arkeia Release Improves Deduplication For Cloud Backup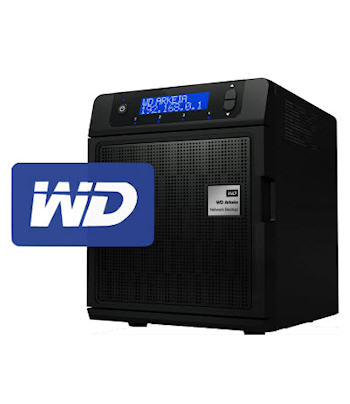 Western Digital flags its dedupe improvements as it releases version 10.2 of its backup offerings
Western Digital division WD has made extensive scalability improvements to its Arkeia Progressive Deduplication technology. The utility forms part of version 10.2 of the Arkeia system for midsized businesses which backs-up essential data over a local network and to the cloud.
WD Arkeia v10.2 has been made available today as a free download for Arkeia customers on current maintenance contracts, the company said.
Super deduper
In the new release, block optimisation progresses continuously and orphaned blocks are recovered incrementally. No administrative intervention is required and a dedicated maintenance window is not required for the deduplication process,  unlike competitive products, WD claimed, adding that large deployments can now effect block reclamation invisibly in the background.
Bill Evans, general manager of WD's Business Storage Solutions Group, commented, "Advances in data deduplication, hard drive capacity, and wide-area network speeds allow companies to dispense with the error-prone process of trucking nightly backup tapes offsite. WD Arkeia 10.2 extends WD's hybrid cloud backup solution which offers the speed of LAN backups and the security of cloud storage. 'Seed and feed' for overnight transport of large backup sets delivers the flexibility of rapid data recovery when needed."
Progressive Deduplication is a critical part of making replication of backups to the cloud an affordable, tape-free alternative for offsite backup and recovery. Using Arkeia's "seed and feed" technology, administrators initially export backup encrypted datasets to portable USB 3.0 hard drives or drive arrays. These are shipped to a remote location where the backup sets are imported into another backup server. This allows the replication of large backup datasets to and from the cloud without the need for fast WAN connectivity. Smaller backup sets, such as daily incremental changes to the original large dataset, can be easily performed over the Internet.
The reclamation of orphaned deduplication blocks,.a key capability for enterprise-grade deduplication solutions, is available for all Arkeia backup servers, whether deployed as a software application, in hardware appliances, or as virtual appliances.
For new customers, a perpetual licence for one backup server starts at $2,000 (£1,220) and backup appliance pricing comes in at $3,490 (£2,129). Software and appliance licensing both include unlimited file and folder backup agents and they are bundled with one year of software updates and technical support.