Avnet Teams Up With EMC To Launch SMB Initiative With Altitude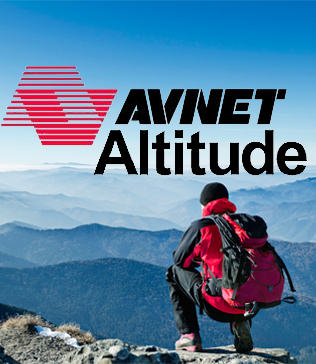 The UK Altitude portal allows the distie's partners to give quick EMC product quotes to SMBs
The Altitude programme has been launched by distributor Avnet Technology Solutions to help resellers to promote EMC storage and back-up devices for small and medium-sized businesses (SMBs). The initiative covers EMC's range of resilient VNXe storage and Data Domain back-up products.
Partners will be invited to use the Altitude online configuration tool to calculate pricing for EMC products, without the need to contact either Avnet or EMC.
Adding value
The EMC configurator is designed to save time when quotes are being prepared and registered. By making it available online through a secure portal, quotes can be calculated at any time that suits the partner. For example, if an Avnet business partner is with a customer seeking pricing for a device to store data in a remote office, the partner can log onto Avnet's Altitude portal and give a quote instantly.
Lee Bushnell, EMC business manager for Avnet Technology Solutions, explained, "By working closely with EMC, Avnet helps new and existing storage business partners secure lucrative revenue streams by offering their customers uniform and attractive pricing options while eradicating the need for complex and time consuming proposals. We believe the next 12 months will see a high level of growth in terms of companies leveraging existing network technology and adding storage functionality to their data centre environments. The new Altitude portal will give Avnet business partners a distinct advantage in terms of speed of response to such opportunities."
Training in the use of the portal and calculator will be given to business partners taking advantage of the Altitude programme and this will be further supported by a comprehensive range of sales collateral, data sheets and product training, Avnet promised.
Terry Beale, channel director at EMC, said, "Offering competitively-priced, high-performance storage and back-up devices for SMBs with minimum delay makes sound business sense. We are confident that combining Avnet's Altitude portal with its extensive network of business partners will deliver value and service throughout the channel. Avnet has already demonstrated its ability to act quickly and efficiently by setting up this programme, and we look forward to working together to maximise this market opportunity over the coming months."
Enables IT, an Avnet partner based in Leatherhead, has impressed with the configurator's ability to quickly provide answers in a fast-moving market. Nigel Tatlock, director of sales at Enables IT, said, "Avnet's Altitude portal gives us the toolset we need to speed up the whole quotation and deal registration procedure. By going online we will be able to give our customers on-the-spot proposals to help them make informed purchasing decisions quickly, smoothing the way to an efficient sales and delivery process."
Read also :