Scrum.org Partnership Aims To Help Create A More Agile Avanade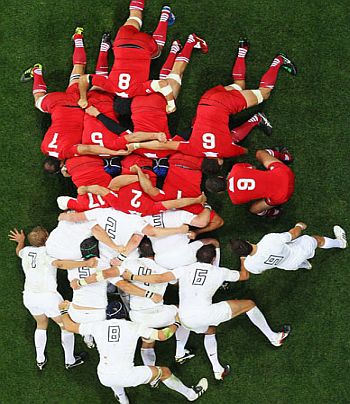 Avanade partners with the agile mentors at Scrum to help improve its own and its customers businesses
The UK Government has named 2014 as the Year of Code Education and, coincidentally and independently, Avanade has formed a partnership with Scrum.org to help advance the profession of software development.
Scrum specialises in training and Avanade, an IT consultancy part owned by Microsoft and Accenture, plan to do this by providing training through mentoring to develop an agile programming landscape.
Path to Agility
Avanade employees will be mentored by Scrum to help provide a "comprehensive" software development training curriculum. The combination of sharing, education and industry-recognised certification courses will enable Avanade to offer "enterprise-level agility" to its customers.
John-Paul Edwards, Avanade senior vice president for global delivery, explained, "At Avanade, we believe in improving the profession of software development. We also believe having collaborative global teams that do more than just talk about Scrum and agile, but live it every day, creates a stronger environment which enables our people to deliver more value to customers.
"Our relationship with Scrum.org strengthens our ability to contribute unique capabilities and share in the same vision, while fostering agility and transparency within Avanade and on behalf of our customers," he said.
The company has licensed the Professional Scrum Developer training scheme and 11 of Avanade's agile practitioners have become Professional Scrum Trainers. The Scrum trainers are an international community of consultants, coaches, authors, conference presenters, and user group leaders. Collectively, they will mentor Avanade employees and key customers to help improve their business results.
By collaborating closely and applying Scrum's Agility Path methodology within Avanade, the company will strive to continuously improve its development practices. The Agility Path framework firmly implants an evidence-based management culture within Avanade with the aim of enhancing its ability to deliver value to customers.
"Scrum.org's collaboration with Avanade commits us to work together within the values and principles of the Agile Manifesto, and the values of Scrum: commitment, courage, focus, openness, and respect. As we have brought these values to our customers, we now create a similar bond between our organisations," said Ken Schwaber, co-creator of Scrum and CEO of Scrum.org
Read also :