Retailers Ignore Too Many Small Business Customers Says Context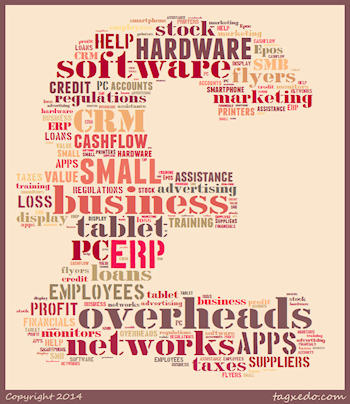 At the Distree conference Context claimed retailers should train staff to service small businesses' needs
Technology retailers are missing out on a big opportunity by ignoring the fastest growing sector in British industry – the small business, says research company Context.
At Distree's retail-to-business event in Monte Carlo, Context's global managing director for retail business development Adam Simon told ChannelBiz that the larger chains are leaving money on the table.
Hidden talent
The mistake is to overlook millions of small businesses that buy technology in small quantities. Retailers are leaving them to be serviced by inexperienced sales staff who have little or no understanding of business, explained Simon.
"Our research indicates that in most retailers there's a hidden person with a job to address the B2B market. They're usually not recognised as such and it's a massively under-developed opportunity to service important customers," he said. As a result, microbusinesses and SMEs are taking technology advice from staff who have no concept of the needs of their customer.
"A microbusiness will have higher budgets, they will want more from the technology, and they are less price sensitive," Simon argued.
Though these customers are anxious to get robust, business-class systems and the most up-to-date versions of security and backup packages, in three out of four cases they are treated like ordinary customers, according to Context.
Retailers would not necessarily be taking business away from IT dealers, Simon claimed: "Dealers don't want to sell to a company with five employees. Retailers have recognised there's massive room for progress," said Simon.
High street shops need to re-structure their business and train their more-experienced sales staff to enable them to play a more consultative role, said Simon. At the moment most retailers have consumer and business divisions that are too ring-fenced.
Companies also need to update their customer relationship strategies, since few CRM databases were found to contain information about whether customers were running a business.
"Everyone says there's not much money in selling hardware," said Simon, "but they're leaving money on the table by ignoring the service opportunity."
Distree is an invitation-only conference and expo that "brings high-level buyers into productive contact with vital vendors".
Read also :