Bitcoin Is Not Ready For Retail Mass Market Says Spreadshirt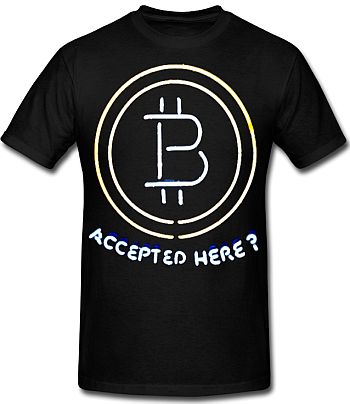 The Bitcoin has more to do to persuade e-tailers to switch over from conventional trading currencies
Often referred to as a crypto-currency, Bitcoins are being positioned as a global monetary system that operates on a peer-to-peer basis. They have already been accepted by a few companies as a digital alternative to traditional payment systems but Spreadshirt boss Philip Rooke sees this as a premature move. He may be willing to wear the T-shirt but he is certainly not going to let Bitcoin fever go to his head.
As CEO of an e-commerce company, involved in the Internet since the 80s, I do not think we are ready to use Bitcoins – and perhaps we never will be. My remarks may dismay some Bitcoin supporters but first we have to think about how it is being pitched as an alternative to multiple payment methods in multiple currencies.
Moneymaking myths
Are Bitcoins really a means of payment that is relevant to our clients? To date, within Spreadshirt (the e-commerce business I run), we have never yet had anyone requesting this method of payment. None of our thousands of customers or retail partners have shown any interest in paying or being paid in Bitcoins. Why, then, would we want to complicate things by offering another payment method?
I may have some misconceptions about the Bitcoin, perhaps that's because I grew up in Britain with the feeling that a currency without the face of the Queen on it is not real money. Today, although I live between America and the Eurozone, I still seriously question whether the Bitcoin is really of interest to consumers. We already have credit cards, deferred or immediate payment, and other means that work very well and cost the consumer nothing.
But I'll keep an open mind. I think companies need to think about the future and constantly evaluate the sustainability of current practices if they want to continue. Therefore, as the owner of company involved with e-shopping on an international market, I have been looking at five of the reasons we are told would justify the use of Bitcoins by the average consumer:
Zero fraud: This is only really a problem for larger businesses and commercial companies. Most payment cards offer consumers protection against fraud and the cost is covered by the card issuer and the merchant, so the consumer has nothing to worry about. Traders can't force consumers to use a specific type of payment to suit their own needs. I promise you that if I could reduce fraud in my business by one percent I would. Moreover, if the latest news highlighted a growth in interest in Bitcoins, it also showed that it was a prime target for cybercriminals – and, if your Bitcoins are stolen, well, unfortunately there is no way to get it back.
Lower prices: Using Bitcoins has no positive influence on the cost to the consumer. Indeed, very few traders charge a different price depending on the payment method chosen. In fact, many are not allowed to do this by their terms and conditions – other than tour operators and events ticket vendors.
Ease of use: Hmmm… so a consumer should use a different currency and get involved in a complex conversion calculation? Well, that doesn't sound like something you'd call simple!
Speed ​​of transaction: The average consumer does not care. "I pay. I received my product. I guess money arrives". If you transfer money and the transaction takes more than 24 hours, then, yes, it may be relevant. But that has only happened to me twice in my life: when I was buying or selling businesses. As long as there's a simple payment system available, the general public doesn't care what it is.
The Bitcoin system is not relevant to the mass market, so it is not very useful for e-commerce platforms. I'd be happy to be proved wrong – just give me an argument to convince me to use mass-market Bitcoins.
In the past. the Internet has proven that new practices are often met with much criticism and opposition. But my job is to be closer to the needs of our customers. One day we may see many customers asking to use Bitcoins, and then we will adapt our practices and find a way to implement that method of payment.
Philip Rooke is CEO of T-shirt e-tailer Spreadshirt
Read also :