Centralis In Big Data Push For Virtual Desktop Managed Services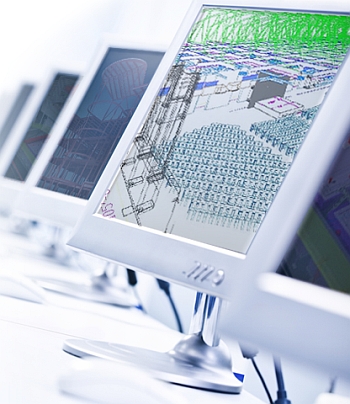 VDI vendor uses Lakeside SysTrack to provide diagnostics and analysis of 10,000 virtual desktops
Desktop and application delivery vendor Centralis has implemented Lakeside SysTrack software across its estate of managed virtual desktops.
The VDI vendor adopted the software for managed service delivery after using SysTrack as a discovery tool in desktop transformation projects, helping customers to migrate to virtual desktop environments.
Centralis-ed control
Centralis is contracted to manage 10,000 virtual desktops for clients. As well as monitoring user experience such as login and application load times, the software can provide detailed usage information and profiling, allowing organisations to track resource and application usage at an organisational, regional, departmental, location and even user level.
The managed services team at Centralis will use SysTrack to benchmark before and after performance metrics on projects to implement virtual desktops at end-user organisations.
Ewen Anderson, chief executive officer at Centralis said that SysTrack puts Big Data about the desktop in the hands of its managed service team.
"The better informed they are, the better service we can deliver to our customers. Knowing about a problem, and commencing resolution, before a customer reports it is exactly the level of proactive service our customers expect from our premium service," he said.
Anderson said that the firm initially looked at SysTrack as a means of understanding the customers' existing environment and saw a great opportunity to benchmark key user experience metrics before and after the project.
"This allows the customer (and Centralis) to prove the success of the project and that virtual desktops really do deliver better than physical performance when the design is right." said Anderson. "The next logical step was to use the software to improve our service to managed service customers, setting up thresholds and alerts to monitor performance and allowing immediate access to real-time and historical data about the users virtual desktop, applications and supporting infrastructure.
He added that the end-to-end view it gives the company is "fantastic and the level of detail for each virtual desktop, even in a non-persistent or multi-user environment, is vital to delivering against SLAs."
Centralis customers can now benefit from access to Lakeside's detailed metrics, analysis and pro-active capabilities either by purchasing the software or by having it run as a service under a Centralis support contract.