Boldon James Reclassifies Handd As An Elite Partner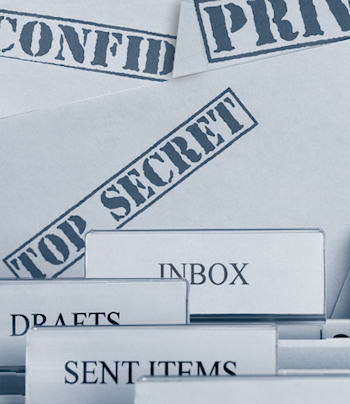 Data classification specialist appoints Handd to resell and integrate its product range
A data classification partnership has been announced between Boldon James and data security VAR Handd Business Solutions. Handd has taken its place as an Elite Partner reselling and integrating the Boldon James product range.
The agreement came into effect this month and sees Boldon James' Classifier range join Handd's portfolio of secure file transfer, data loss prevention and website security offerings.
Integrated approach
As data-creation rates increase, classification has become integral to many organisations' data security strategies, Handd said. By grading the importance of data, user communities can be empowered to make informed decisions about how it is managed, protected and shared. Data classification creates a "safety net" to help prevent sensitive data from being distributed in error.
The two companies became aware of each other while pitching for the same business opportunity. Paul Johnson, Emea sales director at Boldon James, explained, "We were bidding against Handd in a competitive environment and they won. We went back to the customer to ask why we hadn't won the business – was it pricing, was it technology, or something we didn't do? They said they preferred the engagement Handd was pushing."
Anthony Hodges, CEO of Handd, continued, "We were talking to the customer about how the classification piece would react with other software they already had in place or were thinking of deploying – some of which were part of our portfolio and we could integrate and support the system in its entirety."
Bolden James saw a better chance of converting opportunities would be offered by a partnership, and Handd appreciated what the support benefits of a closer relationship could bring.
"We recognise that, when customers are looking to buy security-based software, the risk isn't always in purchasing the software, Hodges said, "the risk is in 'how are these guys going to help me if something goes wrong'."
Boldon James' Classifier range works with Microsoft applications, and similar products from other vendors, to allow visual and metadata labels to be added to messages and documents.
"Data classification has become an essential cog in the data loss prevention wheel and we see our partnership with Boldon James as an important step towards being the acknowledged leader and preferred partner in helping our clients deliver a robust layered security approach," Hodges said.
Read also :