GFI Max Launches MSP Tool For Google Apps, Microsoft Office 365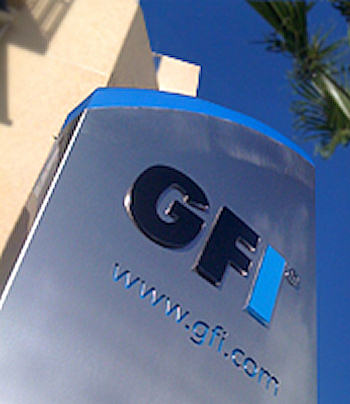 MSPs could use tool to move to managing mobile end-user "experience"
GFI Max has unveiled its App Control tool aimed at enabling managed service providers to keep track of their Microsoft Office 365 and Google Apps customers.
App Control will initially allow MSPs to manage Office 365 and Google Apps user accounts, mailboxes and licences, all from a single dashboard.
App equality
GFI said this would allow MSPs to shift from device management to managing the broader user experience, as well as enabling them to add additional value to customer relationships and address clients' evolving needs better.
App Control allows MSPs to perform user and group management tasks in both Office 365 and Google Apps from a single user interface. It said this has eliminated the need to login to multiple consoles or to use complicated scripts or APIs when managing customers' differing IT infrastructures.
The company claimed that MSPs using the platform are also better equipped to resell Office 365 or Google Apps licences as well as to manage existing deployments. Support for additional cloud-based services such as sync and share and productivity services will be added on an ongoing basis.
GFI's tool features enhanced administration and monitoring capabilities to help clients reduce waste on unused cloud services licences. 
It also offers "fast onboarding and offboarding capabilities" that enable MSPs to create, update or remove user accounts easily, ensuring that customers can get new employees up and running on cloud services quickly, even in the face of high turnover.
There is also simpler management of security groups, distribution lists, organisations and teams from a single screen allows for added efficiency when adopting and managing new services.
Also in the tool are reporting capabilities that allow MSPs to predict future usage trends and help customers understand their current and future cloud services costs.
Alistair Forbes, general manager of the GFI Max business unit said MSPs are faced with an accelerating rate of adoption of cloud services in their customer base and until now this has presented more threat than opportunity.
"The movement to cloud-based services in the SMB sector is well-established and is not going to slow down. Previously, MSPs have not had access to tools that allow them to embrace these services and be proactive in offering and supporting them for their customers, all while facing the added risk of either increasing unbillable time or weakening their customer relationship," he said.
Forbes added that the new cloud management features of the tool would "create new revenue streams by taking the complexity out of cloud adoption and taking on additional responsibility for a new, critical component of their customers' businesses."
"The data available about their clients' cloud services use will better position MSPs to advise customers on cloud strategies and current trends, increasing their value even further," he added.
Read also :