GHX and Advanced Bring NHS Purchasing Up To Date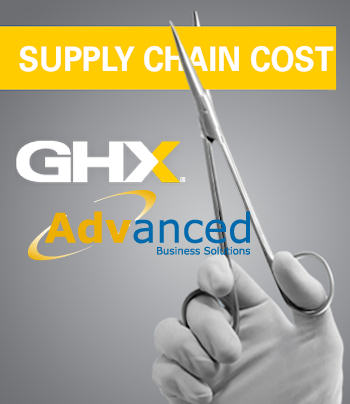 The combination of Advanced's financial management and GHX's cloud streamlines procurement
Advanced Business Solutions has signed a strategic partnership agreement with GHX UK, a developer of supply chain management and e-procurement products for healthcare.
The cloud-based supply chain management services from GHX have been integrated with Advanced's financial management system and can be accessed by Advanced's NHS user base.
Trust advisor
The GHX products include Nexus, a content management system that provides up-to-date catalogue and content information, and Powergate for materials management, including the advanced handheld barcoding support. The GHX Exchange will also add integrated electronic document exchange for customers and suppliers, including electronic purchase ordering and e-invoicing.
Both organisations will be able to supply, service and support the integrated, cloud-based package to deliver accounting, spend analysis, materials management and financial planning to NHS Trust customers. Cloud delivery also reduces the need for any additional hardware infrastructure to offer cost savings.
GHX claims its services are already in use by around half of the acute care hospitals in the NHS. James Thirkill, commercial director at GHX, said, "The integration of GHX supply chain management applications with eFinancials creates a powerful solution that has the potential to transform requisitioning in the NHS."
Procurement teams will have browser access to multiple catalogues containing thousands of line items and prices. With suppliers updating their catalogues in real time, Nexus replaces unreliable spreadsheets which begin to date almost from the day they are released.
Dean Dickinson, MD of Advanced, commented, "NHS finance departments can now benefit from the integrated Advanced and GHX solutions by gaining access to accurate, up-to-date purchasing information, automated requisitioning processes and e-commerce functionality such as e-invoicing."
Read also :