Server Revenues Fall In Emea But Unit Sales Remain Stable: IDC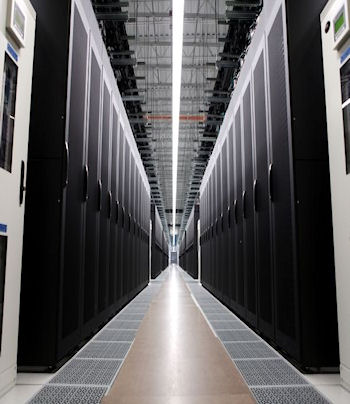 Analyst firm reckons large data centre expansion in Western Europe is helping to shore up a falling trend
IDC's latest Emea Server Tracker for the final quarter of 2013 showed factory revenue of $3.7 billion (£2.2bn) a decrease of 5.2 percent when compared with the same quarter of 2012.
Unlike the PC market, server sales appear to be holding up with shipments reported at 606,548 units – a minimal annual decline of 0.3 percent. Despite the negative year-on-year growth figures, the view across consecutive months is more positive, the report said.
Swings and roundabouts
Quarter-on-quarter, server sales grew by 13.2 percent boosting revenue by 28.5 percent. This is mainly following normal seasonal patterns and the decline in revenues rather than units compared with the same quarter last year is a sign of continuing price sensitivity at times of economic uncertainty.
Non-x86 servers only accounted for 6,250 units, with revenues of $888 million (£535m), which is a decline of 25.4 percent year-on-year. Both Cisc and Risc categories experienced double-digit declines, with a sharp decline in the former of 33.9 percent. IDC put this down to refresh cycles, following a strong third quarter because Cisc sales are less vulnerable to x86 incursions.
Though migrations to x86 will continue, IDC said that CIO's may choose to avoid hardware changes as they prioritise the introduction of Big Data and mobility services. Too much change can be disruptive and risky and complex migration projects usually move slowly and take several quarters of planning.
As expected, x86 servers totalled revenues of $2.8 billion (£1.7bn), equivalent to 75.8 percent of the total value market. This emphasised IDC's view that prices have declined but there is an accompanying shift towards higher-end servers, with year-on-year revenue growth of 3.7 percent despite a slight decline of 0.3 percent in units.
"These figures underline the ongoing shift toward higher-end servers with upgrades to models that feature the latest-generation x86 processors," said Giorgio Nebuloni, research manager for the Enterprise Server Group at IDC Emea. "Capacity increases are also achieved through advances on the virtualisation and management software side, making scale out less viable for on-premises data centres in view of the high costs for energy, maintenance, and floor space rental. The trend is of course reversed in large B2C and B2B cloud facilities, which keep pushing the envelope on scale-out, commodity architectures."
Read also :