Magnetic North Finds Contact Centres Considering Cloud Crunch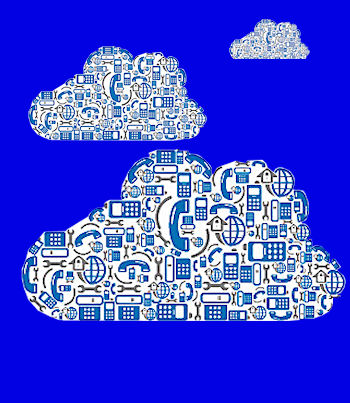 More contact centre bosses are looking at cloud to solve legacy system upgrade problems
Cloud contact centre Magnetic North has painted a glowing prospect for companies like itself that are offering remote access customer relations centres. According to research commissioned from Vision Critical, one in three contact centres are considering a move to the cloud.
In addition, 65 percent of respondents with on-premises facilities claimed to have an unsatisfactory relationship with their supplier.
Cloud attraction
The Ahead in the cloud: Why contact centres are moving to cloud-based solutions report was commissioned by Magnetic to find where the contact centre market has reached on the cloud adoption curve. It also examined the drivers that have made around  third of the100 contact managers and directors contacted seriously consider cloud propositions over the past two years.
Over half of the respondents complained that legacy equipment limitations have prevented them from rolling out a multichannel infrastructure. Just under half stated that their technology has prevented them from meeting their key performance indicators.
Support is also a problem. Over one in four (26%) said they only see the vendor when the system has a problem, one in five (21%) only see them at contract renewal time, with only 16 percent saying that they have regular contact..
The revelations prompted David Ford, managing director  Magnetic North, to comment: "We are now approaching a cloud contact centre crunch point, with a number of factors coming together to make cloud-based solutions the only sensible option.
"In the modern customer-centric business, it is essential that customers get the service they expect, and that increasingly means communication via multiple channels – and cloud solutions provide this functionality as requirements develop, without upgrade costs," he added. "Secondly, as regulatory requirements get more complex for contact centres they're looking for technology to help them stay compliant, and again cloud-based systems manage this for the customer."
Read also :