Micro Focus Awards First Subscription Licensing Agreement To Brazilian SI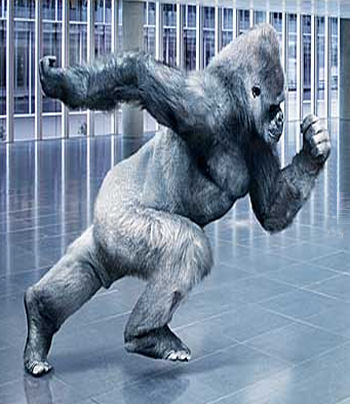 Mainframe optimisation specialist Stefanini can enable its customer base with Micro Focus product licences
Micro Focus has agreed a global licensing scheme to allow customers of Stefanini, a Brazil- based systems integrator, to access its products. It is the first time the UK company has used a subscription model for its products – and it may not be the last.
The subscription model for product availability will initial cover 300 developers using Stefanini's mainframe modernisation and support services, with the possibility of increasing this number in the future.
Integrated licence
The agreement allows Stefanini's customers to benefit from the Micro Focus Enterprise Developer for zEnterprise and its Enterprise Test Server products. The licensed technology has been designed to help with IBM mainframe application development, testing and workload optimisation.
Micro Focus' director of product management Kevin Brearley said, "Micro Focus has experienced significant interest from the system integrator sector over recent months and I am delighted that we have agreed an innovative subscription model that enables Stefanini to be the first to benefit from our enterprise product stack in order to resolve the complexities of their customers' application environments."
Stefanini believes it has found a gap in the market as zEnterprise development skills disappear as too few specialists move in as ageing mainframe experts reach retirement age or move on to other positions. The company has grown beyond its South American base to offer optimisation and modernisation services around the world to keep existing zEnterprise applications relevant by implementing wrappers and rejuvenated interfaces.
"Stefanini offers proven mainframe services, leveraging nearshore centres of excellence in Mexico and Brazil," said Robin Garrison, mainframe services practice leader at Stefanini. "In today's mainframe environment with so many support technicians retiring, gaining access to resources with a depth of mainframe experience represents a challenge for many enterprises. This is where Stefanini can help."
Quoting figures from a 2013 Vanson Bourne survey, Brearley commented, "Almost half of testing and development projects are outsourced, with CIOs predicting a 14.5 percent increase in outsourced projects in the next two years. This predicted increase in the levels of outsourced application development will require effective technology solutions from systems integrators. I am delighted that our global licencing agreement with Stefanini will benefit its customers thanks to our dedicated mainframe technology tooling."
Stefanini said it can deliver faster application service delivery through its use of the Micro Focus technologies to transform mainframe application development, testing and workload optimisation. Traditional mainframe analysis, development, testing and workload deployment processes are accelerated to enhance all elements of the zEnterprise application delivery journey.
"Mainframe applications have provided unrivalled value to organisations for decades and continually enhancing these systems is an important part of their IT strategy," said Brearley. "Stefanini should be praised for the high standards it sets itself in working closely with customers to identify and overcome their mainframe business challenges."
Read also :