Disruption Arrives As Pluribus Expands Its European Channel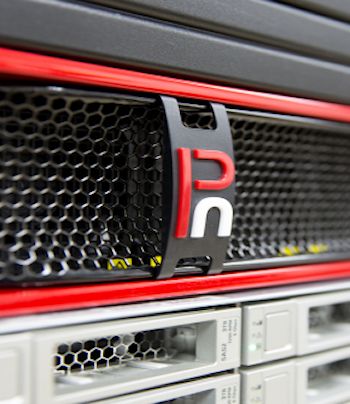 Not just an enhanced NIC for the cloud-age, the Pluribus Freedom Server-Switch manages to do more
Pluribus Networks has formally entered the Emea market only weeks after launching its Freedom Server-Switch appliance in the US, its home country. The expansion  is a reaction to the rapid uptake of the new network switch by several European companies, Pluribus said.
Part of the credit goes to the company's first European distributor, Big Technology, a spin-off of Exclusive Networks, which was appointed earlier this year. Pluribus now has deployments in finance, aerospace, telecoms, energy and gaming in the UK, France, the Netherlands, Italy and Portugal.
Big plans
Following Big Technolgy's appointment, the European channel is being strengthened  with the addition of four networking resellers: IGX Global, LAN2LAN, Lato Networks and Telesys.
Kumar Srikantan, president and CEO of Pluribus Networks, said, "We are excited to be entering the European market and build on our early customer successes with the help of our partners."
Jason Dance, managing director of Big Technology, added, "To establish an Emea presence with growing headcount and office space right after its US launch is testimony to Pluribus' commitment to being a driver of SDN [software defined networking] adoption in Europe. We are already actively talking to potential customers looking to bring hyperconvergence into their infrastructures today and Pluribus is a great fit for them."
The Freedom Server-Switch is a combination of switch, compute, storage and bare-metal hypervisor OS technologies. The platform's core is the Pluribus designed Netvisor OS, a distributed network operating system. This runs on standard server kit,CPU, memory, and storage, with an off-the-shelf high-density 10/40GbE silicon switch chip and network processor.
In operation, the network switch becomes an extension of the server. The standard silicon chips are integrated with the operating system, and are controlled and virtualised like a network interface card (NIC). This allows the server to offload application flows and network functions to a speed up processes and take the load off the existing hardware.
The switch control plane is comprised of multiple10Gbps high-speed connections allowing services and functions to run directly "inside" the network and to access network-aware applications. This allows the Freedom Server-Switch to monitor and analyse both physical and virtual (tunnelled) flows, without having to connect taps and external monitoring gear. Pluribus claimed thatfree access to the network allows customers to merge DevOp and NetOp tasks, and thereby to save money
The company said that a typical target for the Freedom Server-Switch would be as a cloud controller in an OpenStack implementation. Pluribus cited a recent IDG Connect survey, commisioned as an infographic by Red Hat, that said 84 percent of enterprises deploying private clouds will go down this path. Another growing focus area is the deployment of infrastructure-centric applications by Layer 4-7 virtualised appliance vendors, and is already in use by partners such as Tibco.
IGX Global's Emea managing director Dave Robinson said, "With our in-depth knowledge of the financial services market in London and across Europe, I see disruptive networking technology such as Pluribus' becoming a software-defined cornerstone of the networking infrastructure of today and tomorrow. As an engineer at heart, I am excited about IGX being part of this networking revolution."
Read also :