AMD Adds Hero Builders To Its New Channel Strategy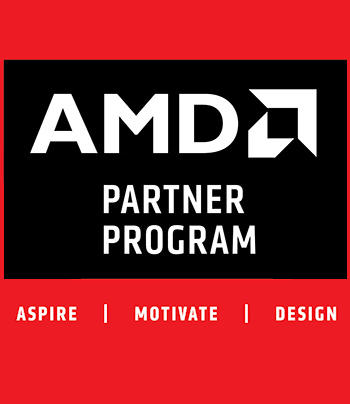 AMD's revamped channel programme honours its product builders and updates its overall offerings
AMD has announced changes to its Partner Programme (APP), saying it hoped the move would have a significant impact, not only on system builders, resellers, and distributors, but also on the new types of e-tailers that sell components or systems directly to end users online.
The company has introduced a new partner category of "Hero Builder" given to those who offer them the strongest support, not with product sales alone but through a strong involvement in creating their own products based on AMD technology.
Channel builders
Hero Builders will have a privileged role and will see additional benefits, including early access to upcoming AMD technology, according to Amy McFarland, worldwide channel marketing manager for AMD. She told ChannelBiz Italy that Hero Builder will feature strongly in marketing campaigns and special promotions. Such partners have a lot of influence in the social media as well as in their specific markets because of their early access to the new technologies and products pre-launch.
The rest of the channel is getting a remodelling. It is five years or so since AMD last made changes and the new strategy is based on an "AMD" theme: Aspire, Motivate, Design.
This has a fairly traditional pyramidal framework, based on four levels of membership: Elite, Premier, Provisional Premier, and Select. The scale will allow fluid movement with partners competing to move up the pyramid to gain greater benefits.
McFarland described the program me as aspirational, motivational and empowering. The aspirational element enhances the characteristics of each partner, defining their status and benefits in a transparent manner as they progress. It is motivational, she said, because it encourages partners to develop their relationship with AMD through a programme tailored to fit each partner individually with awards for achieving each goal.
Finally, it empowers the channel by providing the tools to help in selling components and to design, build and design solutions based on AMD technology, thanks to the ongoing support of the company, McFarland added.
"The programme is designed to give partners what they need to grow, and criteria have been defined in a transparent manner for each type of partner," she said. "We have created a dashboard to allow a partner to track their progress at all times and providedsystem-builder support from the beginning: from product concept, through design, to production.
The programme provides for all partners, with a set of tools to "engage" their involvement: financial benefits, access to the executive of AMD to understand strategies and products, visibility into marketing campaigns, recognition of margins , training, technical support, and marketing materials.
The tools are largely hosted on the revamped Partner Portal, which offers documentation, trial products, training sessions, and the opportunity to submit questions to AMD experts.
"We are aware that very strong and productive partnerships help AMD to reinvigorate its business , and we recognise that our success is tied to a vital worldwide network of channel partners . Our new programme aims to help partners build a profitable business with us," McFarland concluded.
Read also :