Ingram Micro Adds Parallels Automation To Expand Cloud Venture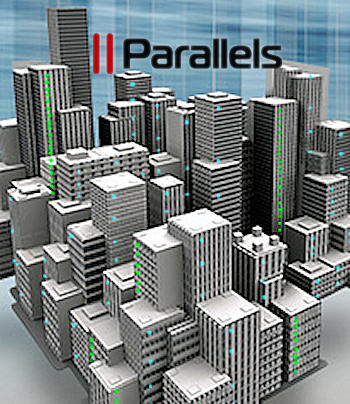 Parallels Automation has been adopted to make Ingram's Cloud Marketplace easier to manage
Ingram Micro has strengthened its relationship with hosting and cloud services provider Parallels. The distributor plans to use the Parallels Automation service delivery platform as part of its expanded Cloud Marketplace.
Ingram announced the global spread of its US-based Ingram Micro Cloud under the Marketplace name at its Cloud Summit last week. The company said the cloud will "specialise locally and scale globally" to eventually reach 170 countries.
Developmental latitude
Parallels said its alliance with Ingram underscored the growing demand for a broad range of cloud services by channel partners and IT professionals. The distie's acquisition of  SoftCom last year brought with it the ability to offer domain name management, web hosting and to provide cloud infrastructure services. The addition of Parallels Automation adds a necessary management layer to drive the Marketplace roll-out.
The inception of a global cloud infrastructure will bring changes to Ingram's business and will encourage its resellers to invest deeper into cloud services provision. In its Cloud Computing in the MidMarket advisory, analyst firm IDC  predicted that SMB spending on cloud products would grow by nearly 20 percent over the period from January 2013 to 2018.
Executive vice president of global cloud computing Nimesh Dave commented, "Ingram Micro's proven expertise, experience and ability to execute as a master cloud services aggregator has accelerated our success and positioned us as one of the Top 100 cloud providers. Ingram Micro's recent acquisition of SoftCom and adoption of a best-in-class automation platform also serve as significant growth catalysts that will further enable us to scale our cloud services success globally."
Parallels Automation  will enable Ingram to deploy customised hosted private, public and hybrid cloud services along with a broad range of additional professional services and support capabilities more easily, the vendor claimed. By automating resource management, billing, marketing, and customer service, the worldwide reach of Ingram will be enhanced  but it will also be able to offer new hosting services that allow the customer to rebrand and take ownership of the environments they create.
"This strategic alliance with Parallels will enable us to execute against our vision of a global cloud services marketplace and further empower channel partners and IT professionals with the IT industry's most in-demand and comprehensive portfolio of turnkey cloud services," Dave said.
The selection of Parallels brings with it an equity investment from the distributor. Birger Steen, chief executive officer of Parallels, said, "For the world's leading technology distributor to make an equity investment in Parallels and work together with us to execute its vision for cloud services enablement both regionally and globally is a significant testimony to Parallels proven approach to successfully delivering and supporting cloud services to businesses of all sizes."
Read also :