Wick Hill Partner Allot Promises Deeper Engagement With Channel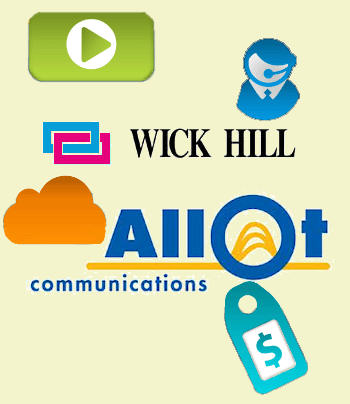 A new channel-focused VP at Allot brings a deeper commitment to VAD Wick Hill's network
Wick Hill and Allot Communications' channel relationship has entered a new phase with the arrival of appointment of Graeme Verroken as Allot's new regional VP for sales in Northern Europe.
Wick Hill is an established VAD for Allot's products, based on deep packet inspection (DPI), which provide traffic management and optimisation, policy control and charging, security, and analytics to enable operators to develop "digital lifestyle" services.
Changing Allot
Verroken is a channel guy and his plan is to broaden Allot's market and to find new sales opportunities for its resellers. The company has seen a growing interest from enterprises in its network traffic management products that it currently sells mainly to fixed and mobile operators, cloud, and managed IT providers.
Ian Kilpatrick, chairman of the Wick Hill Group, explained, "Many enterprises are moving into using private or public cloud sand in doing that they are hitting all the same issues that service providers have met, especially supply the needs of tablet, smartphone and other mobile device users. It provides an opportunity for the channel to take Allot's solutions, which have already been proven by the service providers, into the enterprise."
He added that the portfolio's integrated, comprehensive and scalable design provides the opportunity for VARs to upsell and grow sales to existing customers. "We have already seen a healthy increase in sales over the last year and, with this strengthened commitment to the channel, sales growth will be even stronger," he said.
The Allot range includes the NetXplorer management system to discover vital network intelligence so network operators can see how bandwidth is being used. This allows traffic management service and performance policies to be set to meet business goals. This is complemented by ClearSee Analytics to help identify traffic trends from the wealth of data available to the operators.
In addition, NetEnforcer appliances provide broadband traffic management on enterprise, cloud and broadband service provider networks, while Allot Service Gateway Sigma E (SG-Sigma E) provides a modular, carrier-class method of defining integrate network intelligence, policy enforcement and revenue-generating services.
Verroken laid out his strategy by saying, "My aim is to expand our footprint in the UK by stimulating the channel we have through working closer with Wick Hill's partners so we can create stronger value propositions and improve the communication and collateral we provide for them."
Read also :