Avere Asserts Cloud Storage Is Competitive With Local Storage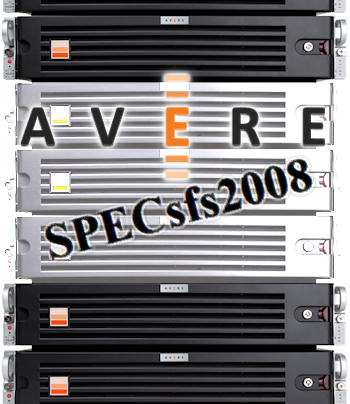 SPEC tests by Avere show that cloud latency is no problem at the network edge
Provider of solid-state based storage for cloud enabled data centres Avere Systems has claimed to have proved cloud storage can now replace traditional storage, after running  tests devised by the respected Standard Performance Evaluation Corporation (SPEC). Alongside Avere, SPEC lists EMC, Apple, Microsoft, IBM and HP among its members.
The SPECsfs2008 NFS.v.3 results for Avere FXT Edge filers using FlashCloud for Amazon's Simple Storage System (S3)  provided NAS storage comparable with on-premises NAS arrays at the storage network edge. The tests used standard object-based S3 Amazon Web Services storage which, as Avere pointed out, eliminates the need to own, provision and manage capacity.
Overcoming latency
Ron Bianchini, Avere president and CEO, explained that, until now, public cloud storage has been used primarily for backup and archive applications. This has developed  because of poor performance caused by the latency that results from a combination of  the physical distance between the data centre and the cloud plus the time taken for simple gateway products to translate file to object protocols. He argued that these products are not suited to handle the demands of enterprise applications.
"These results show that with a scalable, cloud-ready storage architecture, organisations can begin to move data currently stored on premises to services like Amazon S3 in order to take advantage of the enormous cost savings,"Bianchini said.
The Avere Edge filer configuration under test consisted of three FXT 3800 nodes backed by the Amazon S3 storage. It achieved 180,141 operations per second, with an overall response time of 0.86 milliseconds. Tests run with the same nodes, backed by a ZFS-based NAS system, achieved 180,043 ops/sec with an overall response time of 0.87 msec.
On the costing side, the S3 service used comprised a subscription to Amazon to store data and a separate subscription to AWS Direct Connect for the provision of a private 1Gbps direct connection between the Avere Edge filer cluster and the S3 service.
Avere also announced it has entered a partnership with Cleversafe, a US object-based storage provider. The companies plan to integrate Cleversafe's Dispersed Storage Network (dsNet) with Avere's FlashCloud on FXT Series Edge filers. The combined system has been devised to "significantly improves total cost of ownership", the partnership claimed, by eliminating the need to buy additional storage infrastructure to support data growth.
The link-up will allow the companies to address the need for accelerated NAS operations performance through the use of Clearsafe's geographically-dispersed erasure coding. This removes the need for data replication and could reduce costs by 65 percent when compared with traditional storage systems. The company's added that this approach is inherently more secure because data is stored as virtualised, encrypted "slices" spread across devices and storage nodes.