Ruckus Introduces Adaptive Antenna Access Point For Smaller Companies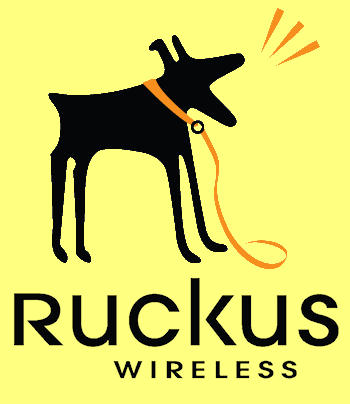 The ZoneFlex R300 access point brings enterprise-grade adaptive Wi-Fi to the SME market
The rise of lack of cable runs and the increasing number of wireless-enabled devices in use has made dependable, Wi-Fi more essential for SMEs, but this can bring interference problems as the number of users and devices increase.
In response, Ruckus has released a lower cost access point featuring its adaptive antenna technology to offer enterprise-grade quality and offer greater reliability to smaller businesses, the company said.
Adaptive Wi-Fi
With its ZoneFlex R300 dual-band, two-stream 802.11n access point, the company offers up to 300Mbps throughput. Deployed as a standalone access point or part of a centrally managed Ruckus WLAN, the R300 is also pitched as an ideal access component for organisations migrating to cloud-based Wi-Fi access services such as the company's own recently announced Smart Access Management service (Sams).
The access points contain Ruckus's BeamFlex adaptive antenna technology to extend the range, performance and reliability of Wi-Fi. It consists of a compact, smart antenna array of multiple elements which can be combined to form unique antenna patterns. The system's software continually evaluates all the environment's hostilities caused by numerous devices, network performance issues, application flows and interference sources, including disruptive radio frequency conditions. It then selects the optimum antenna pattern for each communicating device in real time, while actively mitigating interference and minimising noise to nearby networks and devices.
Ruckus said the R300 has been pitched as suitable for small enterprises, venues, and branch locations, as SMEs seek to replace standalone small office and home office access points with more robust, enterprise-grade wireless LAN (WLAN) access points that can be easily deployed.
Selina Lo (pictured), president and CEO of Ruckus Wireless, said, "With the R300, we are enabling our channel partners and managed service providers to reach further into the 'S' part of the SME market with a highly differentiated and compelling enterprise-grade solution at a disruptive price point."
The Ruckus ZoneFlex R300 access point is priced in the US at $395 (£234).
Read also :