EMC World: Hybrid Cloud Pick And Mix Service Portal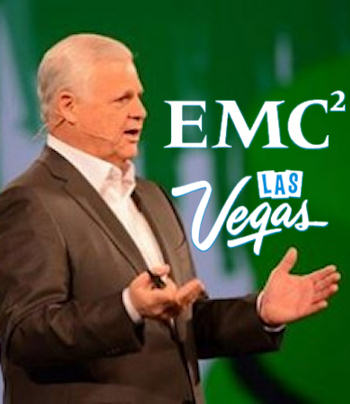 EMC merges its cloud products with third-party offerings to provide a flexible mart for services
The US information management juggernaut EMC has expanded its range of cloud services with the addition of Hybrid Cloud architecture. It builds upon the company's trusted on-premise products but allows customers to add one or several cloud service providers to the mix.
Best of all, the new Hybrid Cloud can be deployed in under 48 hours – something the company demonstrated at the EMC World 2014 conference in Las Vegas.
"The new EMC Hybrid Cloud solution with VMware vCloud Hybrid Service will enable organizations to quickly and seamlessly extend their data centres into the cloud using the same tools and processes they already have in place," commented Bill Fathers, SVP and GM of Hybrid Cloud Services at VMware.
The future is hybrid
When considering their IT infrastructure, organisations are frequently faced with a choice: the public cloud is quick to deploy and flexible, while the private cloud offers superior information control and security.
EMC's Hybrid Cloud Solution makes this choice obsolete by combining the benefits of public and private cloud infrastructure. The company says the new hybrid service is cost-effective an easy to use. It enables IT departments  to choose where they want to run their business applications, based on the requirements of every individual app. This choice can also be made by the automated software.
Customers can purchase EMC's Hybrid Cloud services through the new self-service portal that offers a personalized catalogue of products, and they will only be charged for what they actually use.
The new Hybrid Cloud already supports VMware virtualised environments – after all, the two companies are part of the same 'federation' – and will soon support OpenStack and Microsoft environments.
The announcement fits into EMC's wider strategy which drives customers towards the Software-Defined Data Centre.
"With today's announcement of the EMC Hybrid Cloud solution, we are offering the industry's best method for IT to deliver added value to the business while evolving into to a broker of services ­- whether in-house or from a public cloud," sid Josh Kahn, SVP of Global Solutions and Marketing at EMC.
"Our objective is to make it simpler for IT organizations to deploy well run Hybrid Clouds in a matter of days and deliver the same or even better agility and efficiency benefits to public clouds."
Read also :