Nimans Launches GreenSky Cloud Service With Free Reseller Licences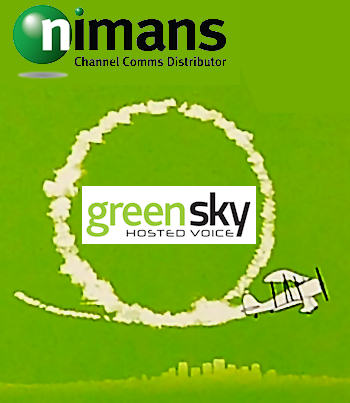 A "disruptive" attack sees Nimans offering resellers free hosted seat licences with every handset sold
Nimans is changing the game with a hosted service for voice communications which it is offering free to resellers with every handset sold. The service offers a single, free, three-year hosted seat licence with every handset purchased.
The disruptive GreenSky service marks Nimans deepening involvement with cloud services as it moves away from its dependency on box-shifting.
Disruptive call
The service will be made available to Nimans' 1,500 resellers and will be supported by a provisioning and programming equipment portal. The company is also supplying a guide for resellers to show how to gain from GreenSky by taking advantage of up-front or recurring revenue opportunities.
Richard Carter (pictured), group sales and business development director for Nimans, said that GreenSky offers resellers a new way to sell hosted services and lead them on a "on a new journey of revenue generation". However, he stressed that this is a natural diversification of its core business into hosted services.
"It's a game changer, based on a traditional 'tin' style revenue model where resellers can sell phones upfront with included licences – or they can embrace a more modern approach of charging on a monthly basis at an RRP of £9.99 per month," he said.
The free licence is worth £360, Nimans claimed, with a choice of Standard, Advanced and Executive handset models offering an up-front margin potential of 45 percent.
Carter added, "This is a very exciting new chapter in our history and a statement of intent about how serious we are to lead resellers on a new journey of revenue discovery.
"GreenSky is a unique, easy and powerful route into hosted voice that puts all resellers firmly in control. It's the dawning of a new era for ourselves and most importantly our customers."
Read also :